Black bear lounges in pool, hot tub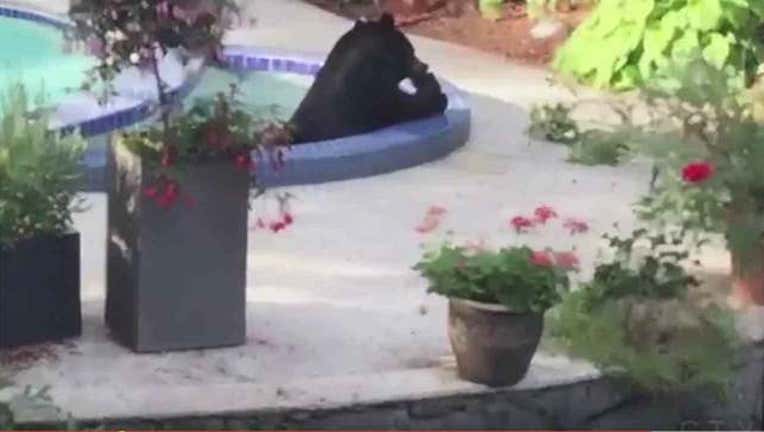 article
A couple from North Vancouver, British Columbia captured video of a black bear lounging in their backyard pool and then sliding over into a hot tub.
The furry animal appears to be enjoying some down time and even helps itself to some bird feed. 
A yellow tag can be seen attached to its left ear, likely placed there by wildlife officials.
The couple told a Canadian television network that the bear soaked itself for 15 minutes Monday afternoon before leaving through a hole it had created when it knocked down the couple's fence to get inside.