Bank worker arrested in connection to attack of woman who withdrew $75K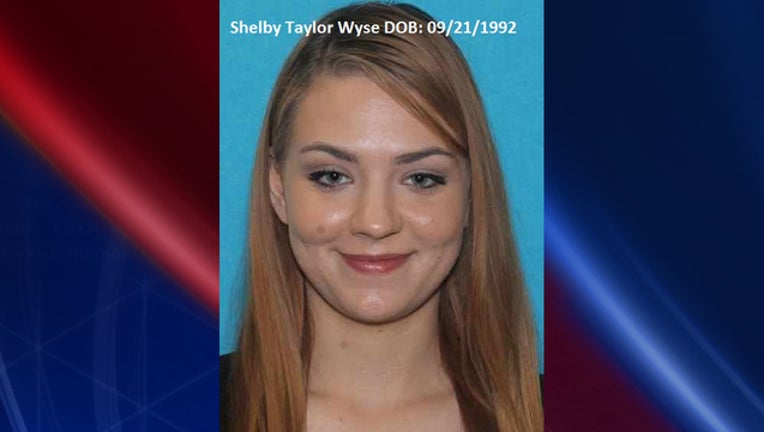 article
Authorities have arrested a third suspect in connection to the violent attack against a couple in Harris County.
Shelby Taylor Wyse has been charged with robbery. Investigators say Wyse was working at the bank where a woman withdrew $75,000 before the victim was attacked by men outside of her business.
All the pieces to this investigation are falling into place and we anticipate filing more criminal charges on others we believe to be involved. No one will escape justice on this matter," said Harris County Precinct 4 Constable Mark Herman.
Investigators say Wyse has direct ties to one of the other suspects already arrested in the case.
Constable Herman released graphic video of what happened early on Friday morning. A woman is seen going up to her check cashing business with $75,000 in her bag. Her husband was inside at the time. A man in a sport utility vehicle then drives up and begins to attack her, trying to take the money.
"There was a first vehicle that pulled up that had the suspect that got out the second vehicle was the Chrysler 300," describes Constable Herman. "That's the individual that we got some pretty good quality video that we were hoping we would get him identified."
That second suspect began assaulting the husband and wife as well. The video then shows him run around his car, get in and then reverse the vehicle over the couple, before driving away. The woman is still able to hold onto the bag of money the entire time.
"Right after that, our deputy observed what's going on from a distance," says Constable Herman. "He gets there. There's some other citizens that did also come to the aid of the victim."
David Dowell Mitchell, 31, was arrested and charged with aggravated robbery. Travonn Johnson, 27, was arrested on Monday. Investigators believe Johnson was driving the Chrysler 300.