Baby Masai Giraffe is born at the Houston Zoo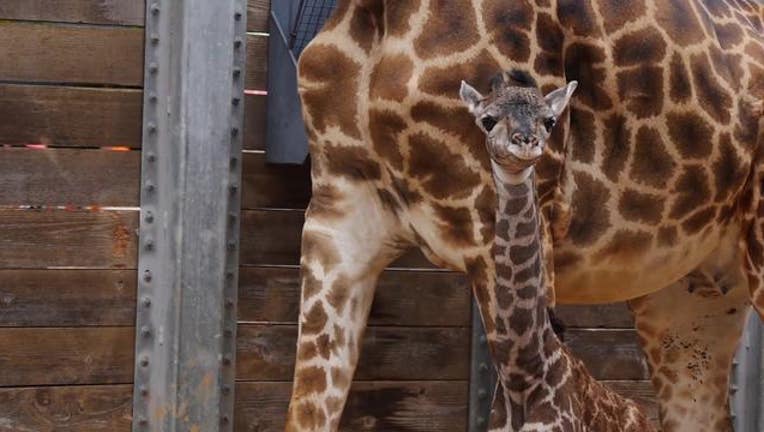 article
HOUSTON, TX - While all eyes are currently on April the giraffe in New York to give birth, the Houston Zoo is proud to announce its own baby Masai giraffe was actually born this week.
Zoo officials say that a female Masai calf was delivered at 9:04 a.m. Monday in the McGovern Giraffe Barn at the African Forest.  It was a 2-hour labor for the calf's mom Tyra.  The baby giraffe has yet to be named. All Houstonians are invited to try their luck at naming her. 
The Houston Zoo says mom and calf are faring well and are "bonding behind the scenes" with a keeper and veterinary teams watching over them. After a few days with her mother, the new calf will make her public debut.
On average, giraffe pregnancies last from 14 to 15 months. A newborn Masai giraffe calf typically weighs between 125 and 150 pounds at birth and measures approximately six feet tall.  Giraffes are the tallest living terrestrial animals, with the average male standing at 17 feet tall and weighing 2,500 pounds. Females average more than 14 feet tall. The new calf weighs 139 pounds and is estimated to be 6 feet 3 inches tall.
Over the last decade, the number of giraffes in the wild has dropped by 40%, with less than 80,000 giraffes remaining. Of the nine subspecies of giraffes, the Houston Zoo is now home to six Masai giraffes.