At least one person dead following plane crash in Pearland, officials say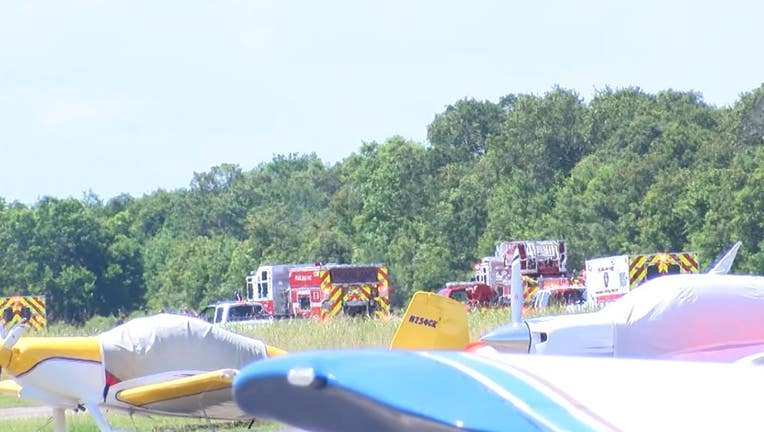 article
PEARLAND, Texas - The pilot of a single-engine plane died Saturday afternoon after crashing in Pearland.
SIGN UP FOR FOX 26 HOUSTON EMAIL ALERTS
It happened around 3 p.m. when authorities were called for a plane crash at Pearland Regional Airport. 
"No plane crash is good, but I looked in the front windshield, you can see the floorboard almost touching the instrument panel," said Sgt. Richard Stanifer from Texas Department of Public Safety.
According to a spokesperson for the Federal Aviation Administration (FAA) a single-engine plane PZL-104 Wilga crashed with two people on board.  The plane had taken off from Alvin, only about 10 miles from Pearland.
A 58-year-old pilot died in the crash.  The lone passenger, a woman in her thirties, was taken to a nearby hospital with serious injuries.
According to Stanifer, the aircraft likely had a mechanical issue while landing.  The plane lost control, went into a ditch, then skidded onto a taxiway.
"There was some sort of malfunction," said Stanifer.  "It looks like the landing gear [might have] caused the plane to leave the runway."
The FAA and the National Transportation and Safety Board (NTSB) said it will continue the investigation.  The NTSB will be at Pearland Regional Airport Sunday to begin their investigation.
"Aviation is a small community," said Brandon Pentecost, a pilot.  "It hits us a little hard.  It's kind of eye opening.  It can happen to any of us.  It shows you that life can change really quick."