Angry parents punish teen son by forcing him to stay in backyard tent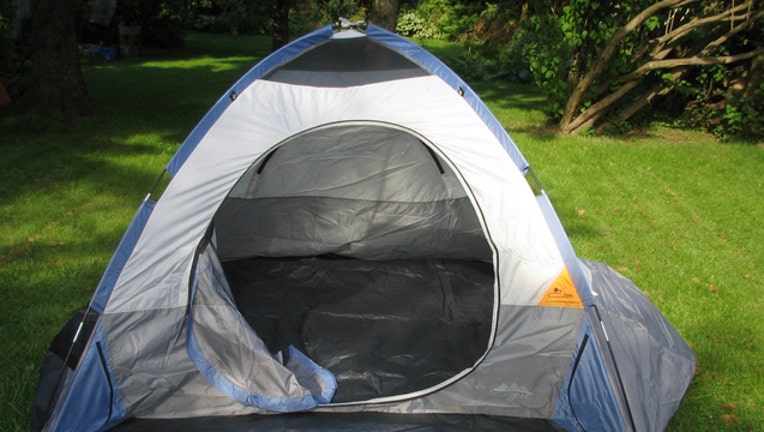 article
FOX NEWS - A mom and dad in New Mexico say they're so fed up with their teenage son's thieving ways that they kick him out of the house every day and force him to stay in a backyard tent, local media reported Friday.
We're not doing anything wrong here. We're simply trying to teach our child a lesson," the teen's mother, Angela Boggus, told KRQE. "If he doesn't learn that now, it's gonna be the whole world's problem, not just ours, in a couple of years," his father, Jacob, added.
The parents say they still feed their 16-year-old son and let him sleep and use the bathroom inside the house in Belen. They reportedly started banishing the teen to his tent roughly two weeks ago, and promised to lift the punishment in one month.
Or, they said, he could write five book reports teaching him about becoming respectable. If he did, his parents said they'd let him stay inside for good.
Some upset neighbors called law enforcement, but investigators said the family wasn't breaking any laws. "It's not like he's been banished out to the mesa a hundred miles away from civilization," Valencia County Sheriff's Office Chief Deputy Gary Hall told KRQE.