Angry Baytown residents protest shelter amid animal cruelty allegations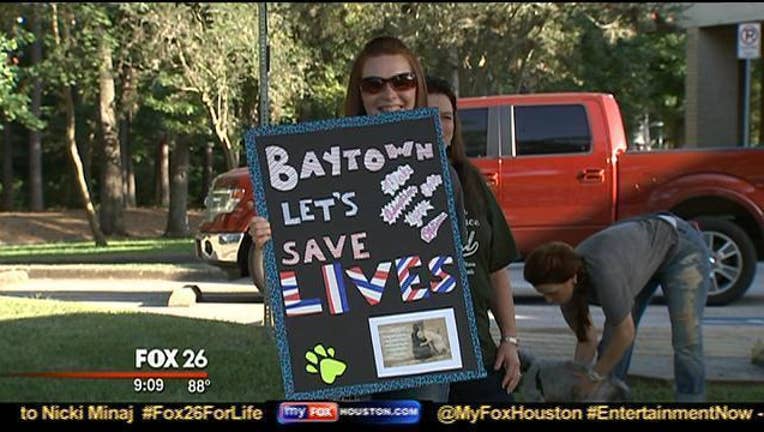 article
Baytown police spent almost a month investigating allegations of animal cruelty on the part of some animal control officers at the city's animal shelter.
Now the Harris County D.A's office is investigating to see if any criminal charges are warranted.
"I couldn't take it no more I couldn't do it," said former animal control officer Lauren Hartis
Hartis who left on her own accord told us the shelter was routinely violating state law by euthanizing animals in front of each other.
"Some of the animals when they wouldn't do it right would scream and cry," Hartis said. "You could see the fear in their eyes."
Alan Mendoza another former animal control officer says he was fired from the Baytown Animal Shelter on Wednesday.
He backs Hartis's animal cruelty claims.
"Cats being choked to death animals being smothered as well as the practice of live animals being put in trash bags." Mendoza said.
Our only on Fox reports have many Baytown residents demanding change at the shelter.
"It's just totally sickening," said Marla Mitchell. "We need change we need to do it now."
"I use to work for the city," said Katie Miller. "I'm pretty disappointed to hear the news about the shelter."
"I never thought the city could come to this low," said Sabrina Aguero.
"We want something done now and we are not going away until something is done the way it should be," Wanda Carter said.
The city of Baytown points out at this time no current or former employees have been charged with any illegal activities at the shelter.
The city says it's forming an independent third party committee made up of animal control experts to conduct a formal review of the shelter.