Amazing 'Flying Phoenix' tattoo appears to take flight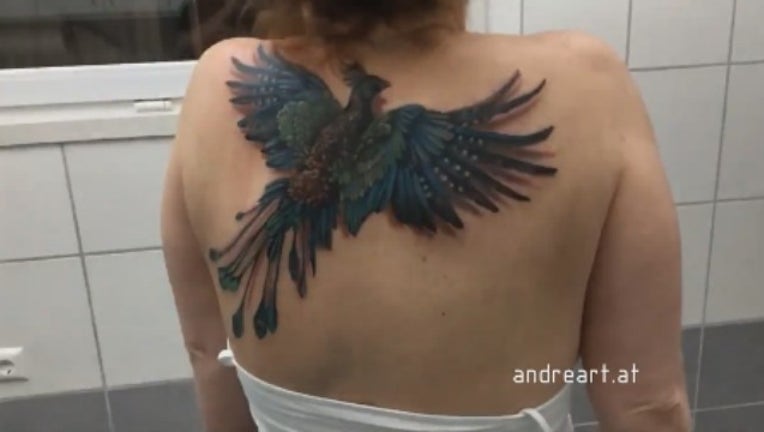 article
A Facebook video of a "flying phoenix" tattoo that appears to actually take flight as the owner shrugs her shoulders has gone viral.
Tattoo Design Art Studio Andre posted the video on Facebook and it has garnered 31 million views.
The video shows a woman's back, bearing the large "flying phoenix" tattoo. As the woman shrugs her shoulders, the tattoo gives the illusion of a bird spreading its wings and tails in flight.
SEE ALSO: 100-year-old great-grandma dances to Bruno Mars tune