'All-Pink' Starburst coming soon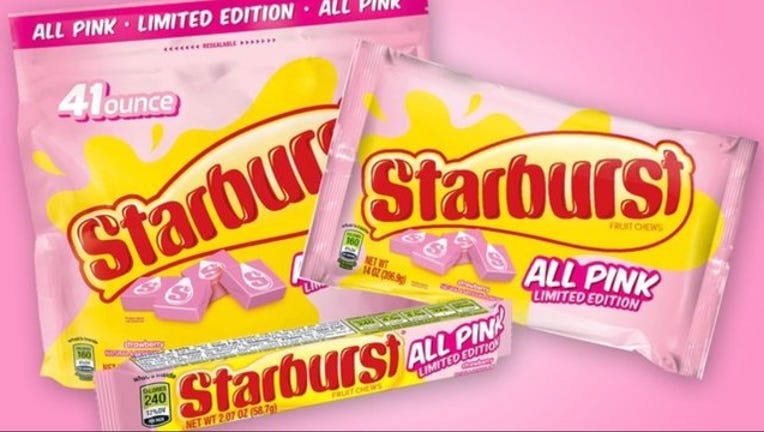 article
CHICAGO (FOX 32 News) - Rejoice strawberry Starburst fans, your prayers are about to be answered.
Starburst announced Tuesday that due to popular demand, it will release packages of "All Pink" fruit chews for a limited time next month.
Fans of the strawberry-flavored fruit chews have taken to social media in resounding voice to encourage Starburst to release packages of only their strawberry candies and the company has heard them loud and clear.
"While everyone has a favorite flavor or color of Starburst, pink has always risen to the top for our fans," said Michelle Green, a spokesperson for Starburst. "From memes about relationships to sharing photos of excitement when getting a pink Starburst, over half of all references to Starburst on social media are about pink Starburst."
In 2008, the candy company released bags of its FaveReds mixture, filled with pink and red Starburst, but fans still demanded an all pink release.
"But when we continued to hear requests for the pink chew specifically, we knew there was an even larger opportunity for All Pink," she said.
The all-pink packs will be available sometime in April at Walmart, Target, Kroger, Walgreens, H-E-B, Meijer, and Amazon as a single stick, a 14-ounce pack, or a 41-ounce resealable bag.