Alexandria apologizes to opera singer arrested for noise violation, drops charge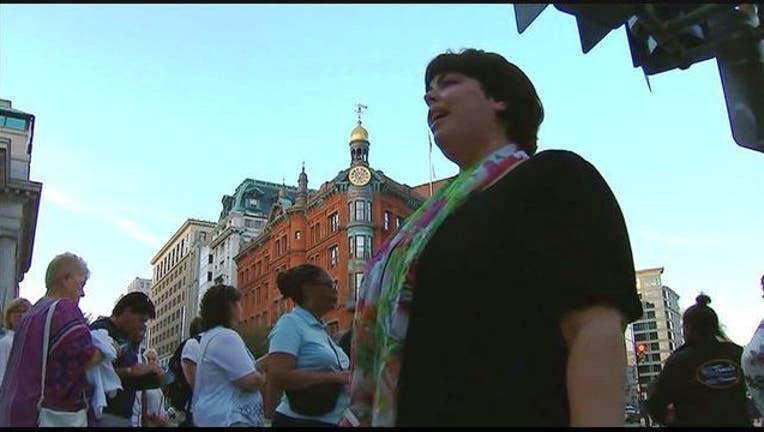 article
ALEXANDRIA, Va. - The Alexandria opera singer who was arrested for her loud street performance has received an apology from the city.
The commonwealth's attorney reviewed the case and advised the city that based on the type of noise violation, Krista Clouse should have received a warning notice first.
"After reviewing the arrest, the Commonwealth's Attorney advised the City that this type of noise violation should have first been addressed by a civil notice of violation," the City of Alexandria said in a news release. "If a written order to cease or abate was thereafter issued, and a person refused to comply with the written order, a criminal arrest would have been appropriate. As a result, the case will not be prosecuted, and the charge will be dropped."
"I would like to publicly apologize to Ms. Clouse for the way this situation was handled," said Alexandria City Manager Mark B. Jinks. "While we are obligated to enforce certain restrictions, we did not follow the correct procedure in this case."
Clouse was arrested earlier this month in Old Town Alexandria. Police said that Clouse was given verbal warnings and that she continued to sing during her arrest.