Airport customs officers find $468,000 of cocaine in wheelchair, CBP says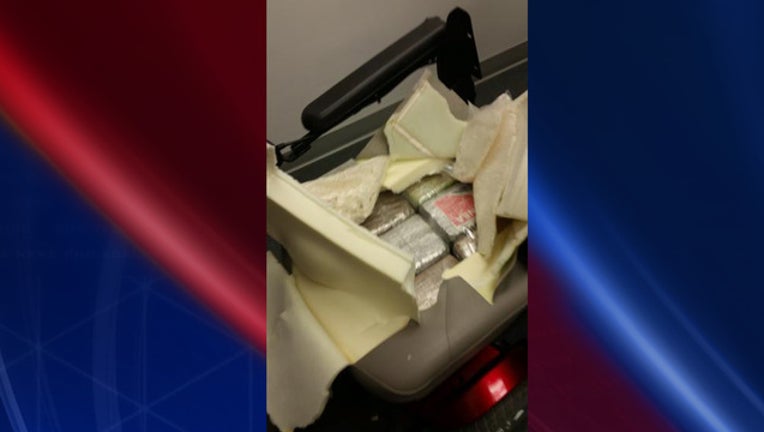 article
NEW YORK CITY, N.Y. - A woman is accused of attempting to smuggle a load of cocaine through customs at JFK Airport in her wheelchair.
U.S. Customs and Border Protection officers say Yoncela Stanley, a U.S. citizen, was arriving on a flight from St. Lucia when officers noticed the back seat cushion of her wheelchair looked strange. Officers removed the cushion and upon inspection noticed it producing a white powder that tested positive for cocaine, officials say.
The amount of cocaine seized was about 27 lbs with an estimated street value of $468,000. Stanley was arrested for the importation of a controlled substance. She faces federal narcotics smuggling charges.