Adorable father-son dance duo create videos to inspire other dads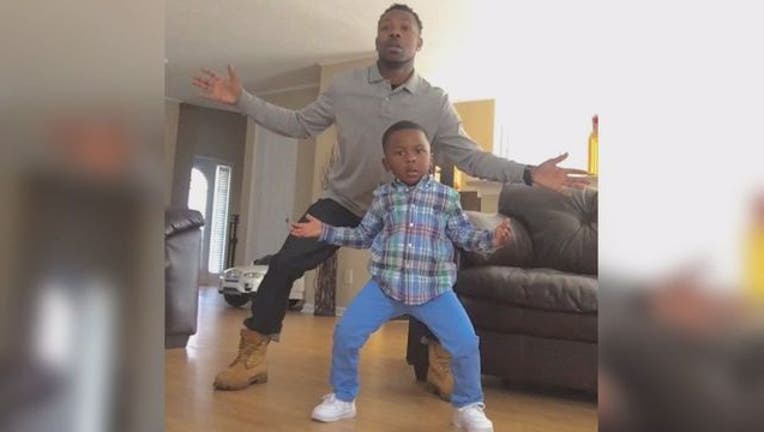 article
ATLANTA, Ga. - A Georgia father and his 4-year-old son got creative in hopes of inspiring other dads to build strong relationships with their children.  Now, Stanley Freeland and his son, Josiah, are getting the internet's attention for the dance videos they post to social media. 
Their account @father_like_sonent2404 on Instagram has tons of videos showcasing their fire moves to hip-hop and trap music. 
Sometimes, they even rock matching outfits-- swag!
"I feel father like son videos bring much joy and peace in the world today," Freeland said. 
The Freelands live in Atlanta, Ga. and dad uses social media as a way to reach and urge other fathers to build strong relationships with their children by doing activities together. 
"What inspired me to do the dance videos is seeing my son happy at dances, and seeing him look up to me," Freeland told FOX 5 DC. 
But it doesn't end there. Their talent extends past the dance floor and straight to the mic. The father-son duo created the "The ABC Song," a mash-up of trap music and recitation of the ABCs—learning made easy! The song is available on Spotify.com and on iTunes.
Check out this video they made for the song. Warning: after watching this, you might end up singing the ABCs all day.