Adorable baby sea lion born at Houston Zoo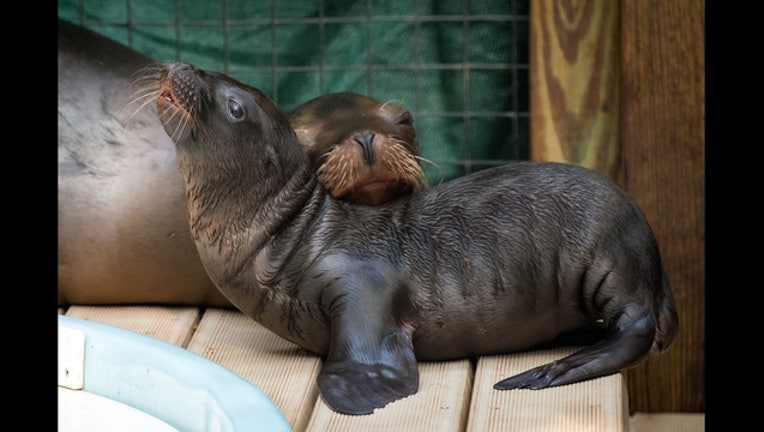 article
HOUSTON - There is a new face at the Houston Zoo and it's adorable!
The Houston Zoo has announced the birth of a California sea lion.
The pup was born to first-time mother, Kamia, on Tuesday, June 28, and the two bonded immediately.
The gender of the pup has not yet been determined.
We won't see Kamia and her pup for a while as they will spend a while behind the scenes strengthening their bond before they are ready to make their first public appearance.
"The bonding between Kamia and her pup is going extremely well and the pup is healthy, very active and very curious," says Sophia Darling, supervisor of sea lions. "The pup loves exploring around the area!"
This birth is the first sea lion pup to be born at the Houston Zoo since 1994, and is the first offspring for both Kamia, and father Jonah.
The sea lions at the Houston Zoo play a major part in the zoo's Take Action conservation initiatives. As ambassadors for the sustainable seafood program, the sea lions help guests understand that the simple choices they make can have a big impact on animals.
The zoo's sea lions eat 23,850 pounds of responsibly-caught, sustainable fish each year.
To learn more about sustainable seafood, and all of the Houston Zoo's Take Action initiatives, visit www.houstonzoo.org/takeaction.