3 arrested in murder of man who saved teen neighbor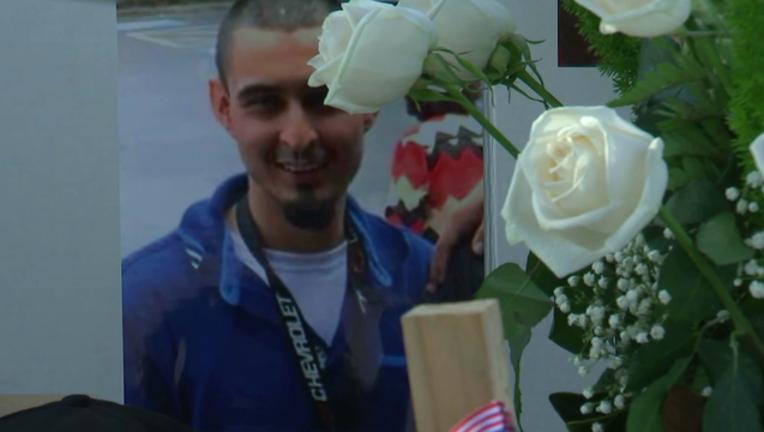 article
HOUSTON (FOX 26) - Three suspect -- ages 15, 16, and 19 --  have been arrested in the murder of Moyses Arreguin, who was gunned down while trying to thwart a driveway armed robbery in his neighborhood.
Investigators say murder charges are pending against Gilbert Gomez. Jr, 19, who is believed to be the driver of the vehicle involved in the case. The sheriff's department did not identify the two juveniles.
Last Friday night, Arreguín's 16-year-old neighbor was approached by several people and robbed at gunpoint.
Arreguín, 29, saw his neighbor in distress and ran to his aid.
He was able to save him and get the suspects to leave, but not before being shot.
Arreguín leaves behind a wife and two young children.
Police were looking for three suspects, two younger Hispanic men between the ages of 16 and 20, both with a slim build. They fled the scene in a dark 4-door sedan.