2 women, plus baby, survive 30-foot fall from Waco overpass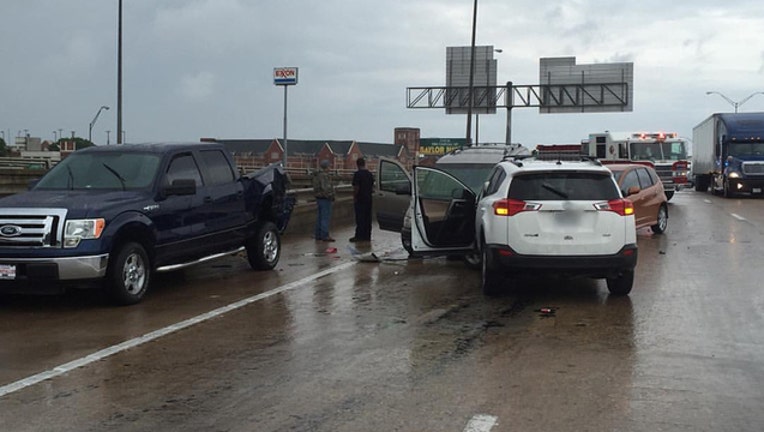 article
WACO, Texas (AP) — Waco police say two women and a baby have survived falling about 30 feet from an Interstate 35 overpass after being hit by a vehicle during rainy weather.
Sgt. W. Patrick Swanton says the infant suffered minor injuries in the fall after a traffic accident Monday. Police believe the mother holding her baby shielded the child from the impact. Both women were seriously hurt.
Swanton says wet roads contributed to an accident involving two vehicles and both women. They got out and stood on the overpass. One held a baby.
Swanton says a second traffic accident happened, pushing a pickup truck into the trio and knocking them off the bridge.
One woman landed on I-35. The other hit a sidewalk. Swanton had no immediate details on who held the baby.