2 teens arrested in separate incidents involving threats in Deer Park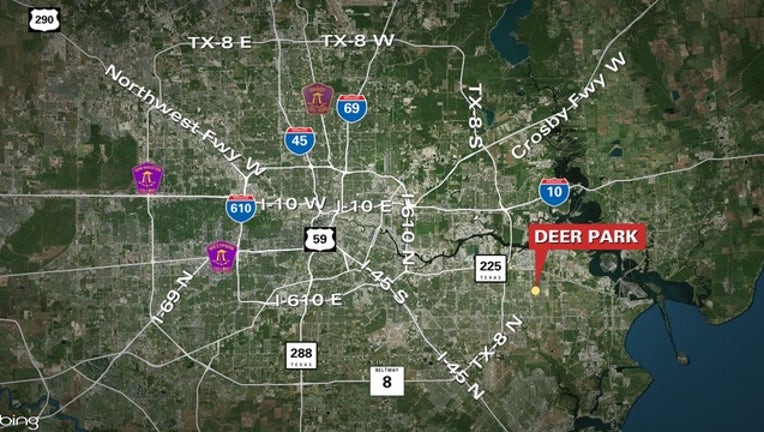 article
DEER PARK, Texas (FOX 26) - Two teens were arrest in Deer Park following two separate incidents involving threats on Friday, police say.
According to Deer Park police, a Snapchat message requesting people shoot up Deer Park was brought to the attention of the principal of Bonnette Junior High in the Deer Park Independent School District on Friday. The same sender later posted a photo of himself with what was believed to be a firearm, police say. Deer Park police were contacted, and investigators identified a 15-year-old former student of the district as the suspect. Police say the gun was determined to be an airsoft gun. The 15-year-old boy will be charged with Class B Terroristic Threat.
Also on Friday, an investigation was launched after the writing "I'm going to shoot up the school" was found on a desk at Deer Park Junior High, police say. Police say a 13-year-old boy was determined to have made the writing in an attempt to be funny. The 13-year-old boy was charged with a Third Degree Felony of Exhibition of a Firearm.
Police did not release the identity of the suspects because they are juveniles.