2 12-year-olds charged with cyberstalking before girl's suicide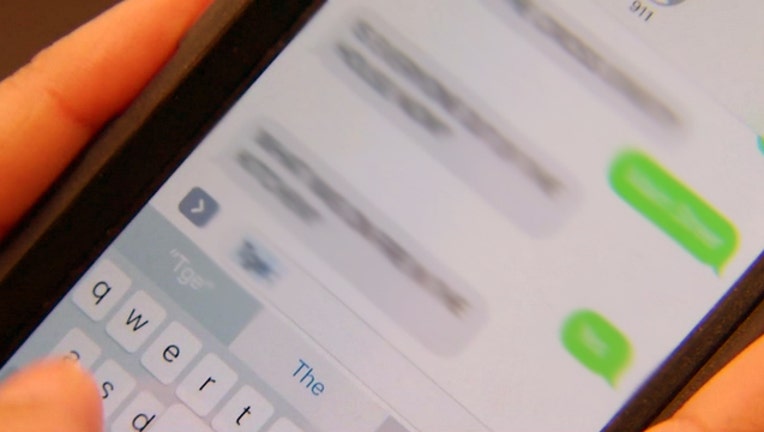 article
PANAMA CITY, Fla. (AP) - Two 12-year-olds in Florida have been charged with cyberstalking in connection with the death of a middle-school student who police say hanged herself two weeks ago.
The circumstances around the death of 12-year-old Gabriella Green on Jan. 10 led to the arrests of the two Surfside Middle School students, Panama City Beach officials said in a news release Monday.
Police did not release the names of the two children who were arrested because they are minors.
Investigators were made aware of the potential cyberbullying against the girl while looking into the death, which led them to examine several cellphones and social media accounts, the news release said.
They interviewed two suspects with their parents' permission, and say both confessed to cyberbullying.
A police report states that one of the suspects told an investigator that she had started rumors about Green in person, and online.
"Her actions consisted of starting rumors of the victim having sexually transmitted diseases, vulgar name-calling ... and threats to 'expose' personal and sensitive details of the victim's life," the police report said.
The other suspect, a boy, told police he video-chatted with Green after she told him she had attempted to hang herself and had marks on her neck, according to the report.
"(He) responded by saying something to the effect of, 'If you're going to do it, just do it,' and ended the call," police wrote. "He immediately regretted that statement, and began calling and text-messaging her, but did not receive a response."
Green's cousin, Chad Baker, told police she hanged herself with a dog leash in her closet, the police report said.
Police said the suspects did not notify any adult or authority about Green's state of mind. The two children arrested also acknowledged that their conduct was directed at Green "knowing that said conduct would result in emotional distress."
Even so, police said the investigation did not reveal that the cyberbullying caused the girl's death, just that it was happening in the days and weeks leading up to it.
School officials said they are making counselors available at Surfside for students, faculty and staff.
"We continue to mourn the loss of Gabbie and our hearts go out to her family, her friends and to everyone at Surfside Middle School," Superintendent William Husfelt said in a statement. "This is an absolutely tragic situation."
Police said that during the investigation, they discovered several middle-school children with unrestricted and unmonitored access to social media apps, and said the department will hold a training in the coming weeks for parents about how to manage this access.
Nationally, about 1-in-3 children say they are cyberbullied, and about 12 percent say they have bullied others online, according to Sameer Hinduja, a criminology professor at Florida Atlantic University and co-director of the Cyberbullying Research Center .
He said his most recent study of more than 5,000 children ages 12-17 in the U.S. shows that real-world bullying is still vastly more common than online bullying, and that fewer than 1 percent of cyberbullying cases involve suicide.
"In many suicide cases the victims were also dealing with atypical stressors, like family issues at home, or they were clinically depressed," Hinduja said. "Many kids are bullied and don't take their lives."
The medical examiner is still working to determine Green's cause of death, police said.
Gabriella's mother, Tanya Green, told the Panama City News Herald the arrests "were gratifying," but said she blames parents and the school system.
She said she hopes the tragedy will help shine light on the issue of cyberbullying.
"It's going to help others at her school," Green told the newspaper. "It's going to start at her school. It's going to help others around the world."
___
Follow Jason Dearen on Twitter: http://www.twitter.com/JHDearen