18-year-old driver killed, teen brother taken to hospital after crash in east Houston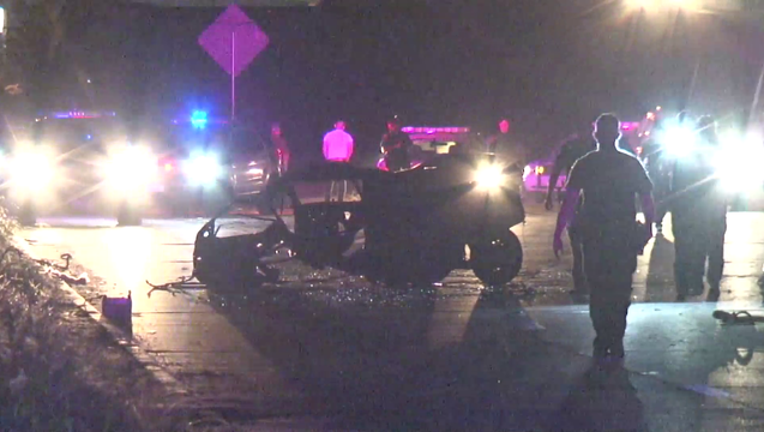 article
HOUSTON (FOX 26) - Police say an 18-year-old man died and his teen brother was taken to the hospital after a crash that split their vehicle in half.
The crash occurred in the outbound feeder road of the East Freeway near Market Street around 3:30 a.m.
Police say the vehicle left the roadway and crashed into a freeway signage pillar.
The 18-year-old driver was ejected from the vehicle and pronounced dead on the scene, police say.
The driver's teenage brother was in the passenger seat. He was taken to the hospital and is expected to survive.
Investigators are working to determine what led up to the crash.