17-year-old dies after driving off overpass, authorities say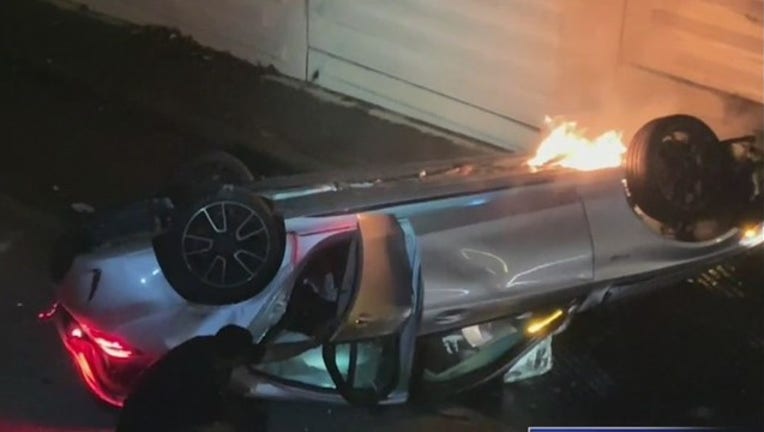 HOUSTON (FOX 26) - A 17-year-old male who was critically injured in a crash after the Mercedes he and another teen were in fell about 20 feet from an overpass has died, authorities say.
The crash occurred at 800 North Post Oak Road about 10:50 p.m. on Wednesday.
Authorities say the driver of a silver Mercedes Benz C43 was observed by an HPD officer to be traveling at a high rate of speed eastbound on the Katy Freeway service road (East Interstate Highway 10). 
The officer allegedly attempted conduct a traffic stop, losing sight of the driver when he ran a red light at the Katy Freeway and Silber. 
Witnesses say the driver then ran a red light on North Post Oak Road, lost control of his vehicle, drove off the roadway, and fell onto the Katy Freeway entrance ramp. 
Police say both the suspect and the passenger were transported to Ben Taub General Hospital, where the passenger was pronounced dead a short time later. 
The driver was pronounced dead on Friday. The investigation of the crash is ongoing.
The driver's identity has not yet been released.