Driver dies in rollover crash on I-45 in SE Houston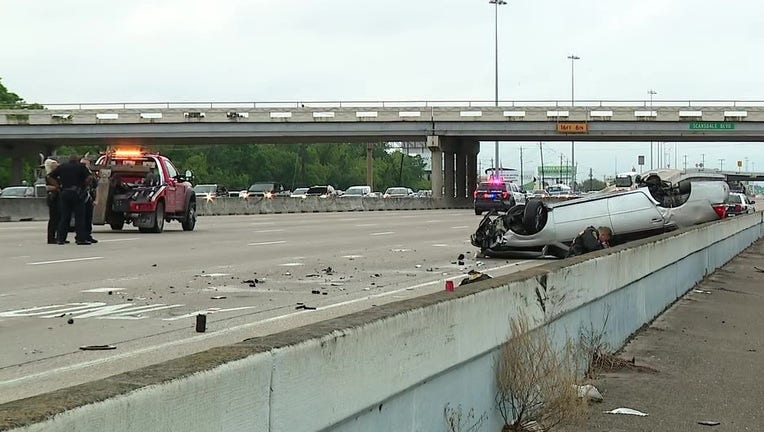 HOUSTON - A driver died in a rollover crash on the I-45 Gulf Freeway early Tuesday morning, police say.
The Houston Police Department is investigating the cause of the deadly crash that happened in the southbound lanes of the freeway near Scarsdale Blvd.
LIVE: TrafficMax 360 conditions
The crash occurred around 4:45 a.m. According to police, A man was driving a gray Chevrolet Impala southbound on the freeway when he attempted to pass another vehicle. He changed lanes aggressively and lost control of the Impala.
That's when vehicle struck the concrete divider, spun and then flipped upside down. It came to a rest next to the concrete divider.
Police say a passenger in the Impala and witnesses pulled the driver from the vehicle because they thought it might catch fire.
CLICK HERE FOR MORE ON PUBLIC SAFETY
The driver, who has not been identified, did not survive his injuries and was pronounced dead at the scene. Authorities say the passenger was not injured.
No other vehicles were involved in the crash.
The investigation is continuing.