Two dogs say goodbye to their friend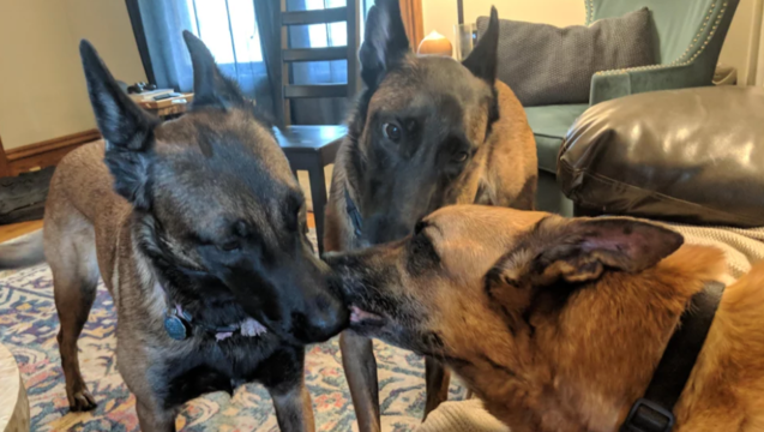 article
(STORYFUL) - A photo of two dogs seemingly saying goodbye to another dog, who is about to be put down, is bringing a tear to the eye of many Reddit users.
User Rawtashk shared a photo of his two American Belgian Malinois dogs saying goodbye to their fellow Malinois friend, Sef. "Our old boy is getting put down today. Somehow our other 2 seem to know, and they've been saying goodbye all morning," he posted. The two dogs can be seen in the photo kissing their old friend.
The user told Storyful that Sef was adopted from the American Belgian Malinois Rescue, and he owned the pup for almost 12 years. He wrote a tribute to his dog in the comments saying the dog had begun to slow down in recent years, forcing him to carry Sef up and down stairs. "Sorry, Sef. I would have carried you forever, but it wasn't fair to you," he wrote.