TNF Recap: Brady reaches 500 TD passes in Patriots' 38-24 win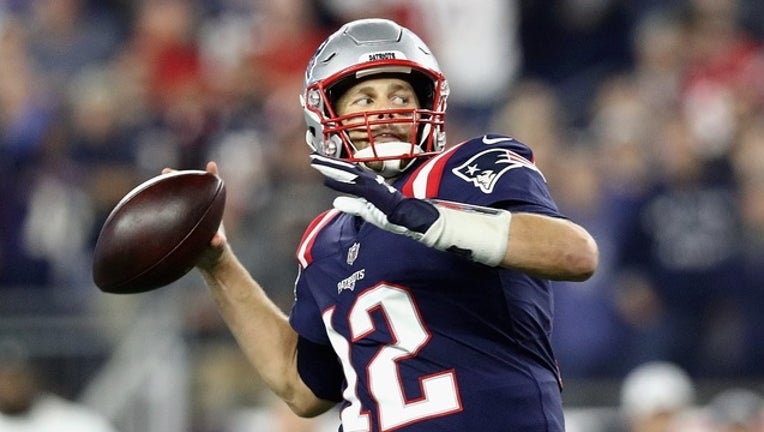 article
FOXBOROUGH, Mass. (AP) - Tom Brady reached 500 touchdown passes for his unparalleled career and the New England Patriots put together their second straight win after a mediocre start to the season, beating Indianapolis 38-24 on Thursday night.
Brady's 500th went to Josh Gordon, recently acquired from Cleveland, where he basically was unavailable through NFL suspensions for all but five games over the past three seasons. But, as he often does, Brady spread the wealth, hitting running back James White 10 times for 77 yards, and greeting the return of buddy Julian Edelman by completing seven for 57 yards to him.
Brady also tied Colts kicker Adam Vinatieri, a former teammate, for most NFL victories with 226.
As everyone in Gillette Stadium except, apparently, the Colts knew, Brady started off with a pass to Edelman, who was wide open for 9 yards. That drew the first of many loud cheers for the 10th-year veteran receiver in his first game since the 2017 preseason, when he tore up a knee. Edelman was suspended for the first four games this year for violating the NFL's policy on performance enhancers.
That was the first of three receptions for 28 yards for Edelman on the opening 75-yard touchdown drive Brady capped with a 1-yard toss to Cordarrelle Patterson .
___
More AP NFL: https://apnews.com/tag/NFL and https://twitter.com/AP_NFL