TMZ: Vikings WR Michael Floyd tests positive for alcohol on house arrest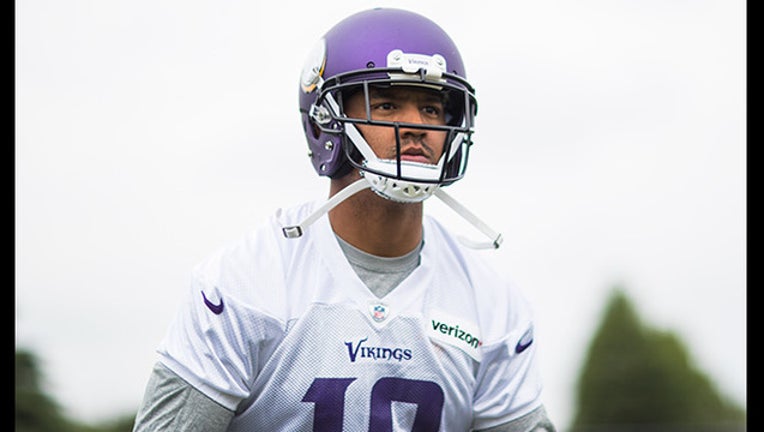 article
MINNEAPOLIS (KMSP) - Minnesota Vikings wide receiver Michael Floyd tested positive for alcohol during his house arrest this week, TMZ Sports reported Friday. The positive test could lead to jail time for Floyd.
"We are aware of the situation involving Michael Floyd and are looking into the matter," the Vikings said in a statement. "We are still gathering facts and will withhold any further comment at this time."
Citing a representative for the Scottsdale, Arizona City Court, TMZ reported "Floyd's alcohol monitoring system flagged five events during June 11 and 12. At least three of the events were described to us as high alcohol tests."
A court rep told TMZ that Floyd blamed the positive tests on kombucha, a fermented tea that contains a trace amount of alcohol. But Floyd's tests came back with a BAC between .044 and .055, according to TMZ's report.
Michael Floyd was released by the Arizona Cardinals last season following a DUI arrest in which he was found passed out behind the wheel at a Scottsdale intersection. The incident was captured on police bodycam video. Floyd was charged with 7 counts, including extreme DUI and failure to obey a police officer. Tests showed his blood-alcohol level was more than twice the legal limit, at 0.217.
Floyd was place on house arrest as part of the sentence he received Feb. 17. Floyd cannot consume alcohol while on house arrest, as part of the sentencing.
Floyd signed with his hometown Vikings in May. Floyd was a standout wide receiver at Cretin Derham Hall in St. Paul, then played college football at Notre Dame.
Floyd participated in a kids event at Target Field on Friday, organized by Minnesota Twins first baseman Joe Mauer. He had no comment for Fox 9.