TMZ: Mayweather vs. McGregor is official, 12 rounds boxing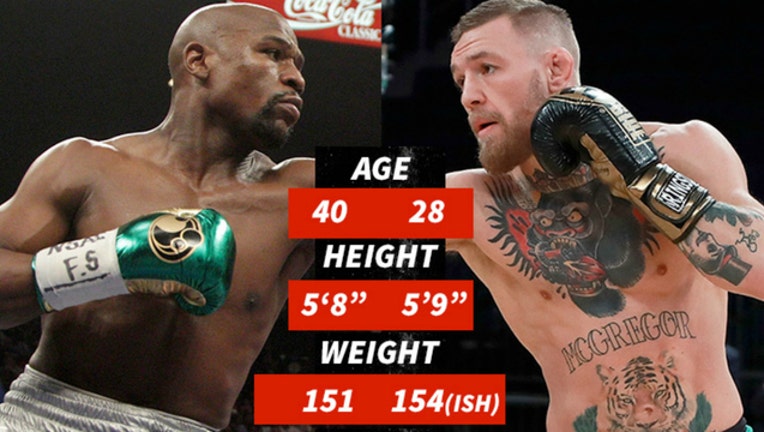 article
TMZ.com - TMZ Sports spoke with Dana White who says the fight will be a 12 round boxing match. Both guys will use 10 ounce gloves.
The fight will take place at the T-Mobile Arena. Ticket prices have not been set yet.
There WILL be an undercard -- it will be boxing and Mayweather Promotions will handle the matchmaking.
We asked Dana if there was a possibility Roy Jones Jr. will fight Anderson Silva -- he told us, "I highly doubt it."
Both Floyd and Conor will be tested by USADA for performance enhancing drugs.
Dana says he expects Conor to make around $100 million for the fight but wouldn't break down the financials.
Dana says he spoke with Conor Wednesday morning -- he's VERY excited. Conor also believes with all his heart he will knock Mayweather out.
Tune in to TMZ on TV weekdays Monday through Friday (check http://www.tmz.com/when-its-on for syndicated/local listings at the bottom of the page)