Titans hire Texans DC Mike Vrabel as head coach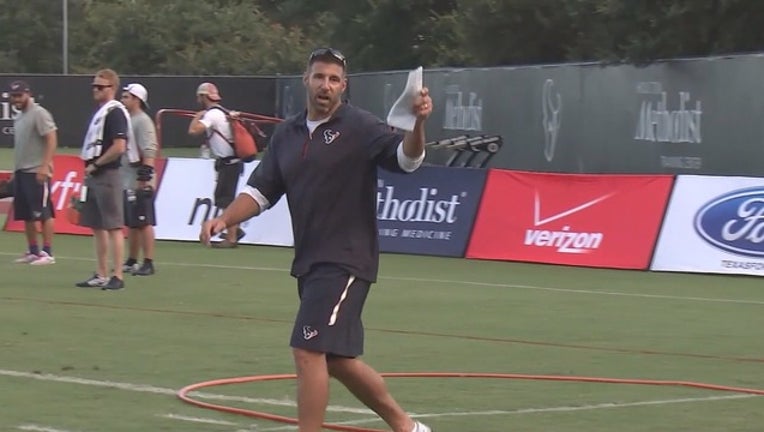 article
HOUSTON - The Tennessee Titans have hired Texans defensive coordinator Mike Vrabel as their head coach.
"This is an incredible opportunity and one I have been preparing for my entire football life," Vrabel said in a statement. "I am excited to get to work and that work starts now. We want to build a culture around winning, competitiveness, and toughness. Everything we do is going to be geared towards winning and being physical."
Vrabel's only season as defensive coordinator was a struggle, to say the least. In addition to the Texans 4-12 record, the team ranked last in points allowed. However, the Texans did finish the year as the NFL's 13th ranked defense despite a number of injuries to significant players, including JJ Watt and Whitney Mercilus (both for the season).
Assistant head coach Romeo Crennel will take on defensive coordinator duties, per head coach Bill O'Brien. Crennel last served as the Texans defensive coordinator in 2016. The Texans were the league's number one defense that year.
"He was still really involved with the defense this past year," O'Brien told Fox 26 sports. "He just had other duties helping me. He won't have as many of those duties. He'll be back being the defensive coordinator and still have the assistant head coach title.
"We feel great about Mike Vrabel. He did an excellent job as a position coach then as a coordinator this past year. Really good communicator, great leader. This was going to happen sooner rather than later for Mike. We wish the Vrabels the best, awesome family."
O'Brien will now play his former assistant twice each season in AFC South play.
"This is the nature of the business. Once you get into these jobs and you have a great staff, excellent people are going to be hired. We thank Mike for everything he did while he was here," O"Brien said. "As a head coach, one of the things that's really hard to do is to put together a good staff. We've been fortunate to have some really good coaches here and Mike's been one of those guys. We've got some guys on our staff that are excellent coaches. It shows what people think of our staff. I think that's a good thing."