Texas Southern Lady Tigers off to first NCAA tournament after 70-66 win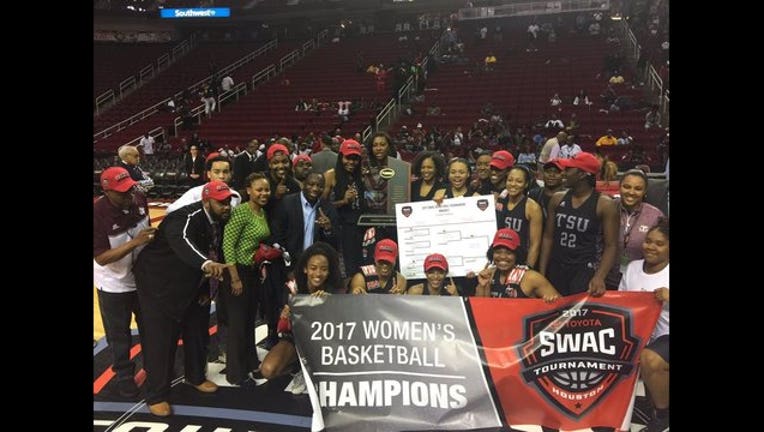 article
HOUSTON (AP) - Texas Southern had earned berths to postseason tournaments before but getting the NCAA Tournament was an item on the bucket list not yet checked off.
Tournament MVP Joyce Kennerson poured in 29 points, including the clinching free throw with 4.7 seconds left, and Texas Southern earned that elusive first-ever NCAA Tournament berth with a 70-66 win over Grambling in the Southwestern Athletic Conference championship game on Saturday.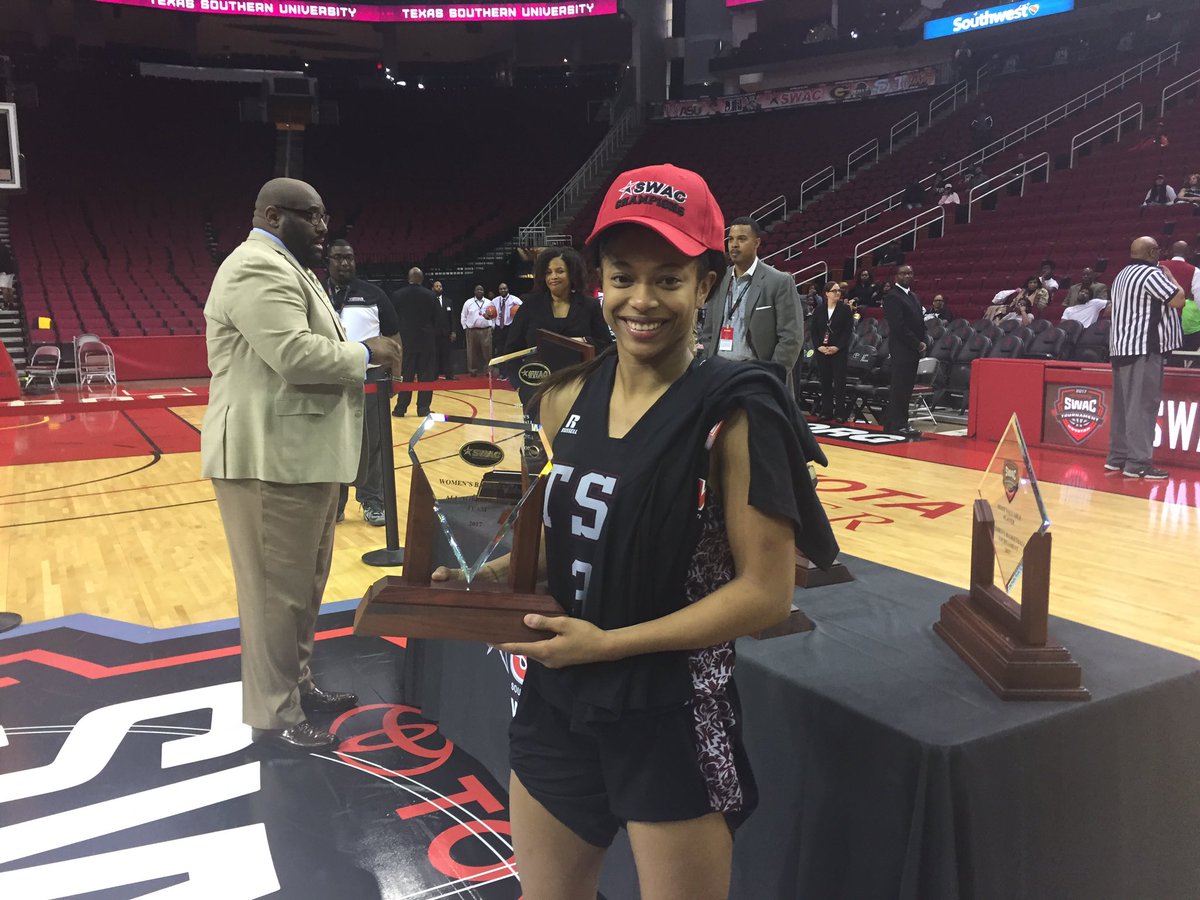 "It is a wonderful opportunity for our university," Texas Southern coach Johnetta Hayes-Perry said on making NCAA Tournament. "For people to see Texas Southern University and our young ladies. These ladies have had a few firsts this year and I'm excited to be a part of their first opportunity. ... It's a big deal and it hasn't hit me yet."
"I felt that their post players couldn't match what I was doing," Thompson said. "It wasn't anything different. First time I played them I had a double double, second time it wasn't anything different. It was just small errors (tonight)."
Grambling State led most of the first half, the big lead being eight, as Thompson scored 16 points.
Trailing 30-22 with 4:40 left in the second quarter, Texas Southern rattled off a 10-0 run in a span of 1:26, leading to a 35-35 halftime tie.
In the third quarter, Grambling State and Texas Southern traded run for run, with neither team being able to pull away. By game's end there were 14 lead changes and seven ties.
With just 10 seconds left at the end of the third, Grambling State's Bre'Nae Andrews scored her only a basket, a 3, for a 51-49 lead entering the fourth quarter. Grambling State had missed its first 10 3s and finished 3 of 17.
In the opening 4:24 of the fourth quarter, Texas Southern outscored Grambling State 11-5 to stretch its lead out to 60-56.
Trailing 66-63 with 2:29 left in the game, Texas Southern's Chynna Ewing came up big netting back-to-back buckets for a 67-66 lead.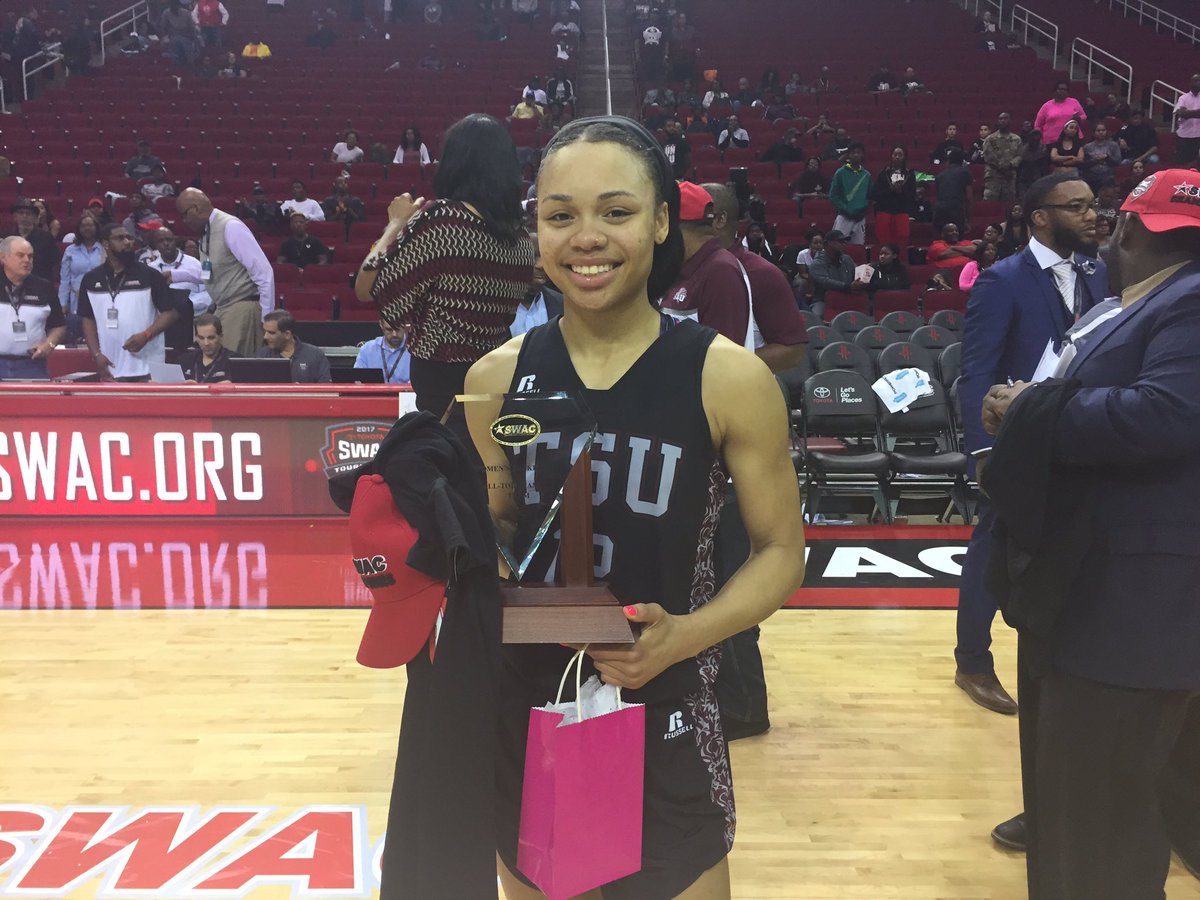 "I loved that we won," Ewing said. "But we have to stay focused because we're going to get a chance to do stuff that other people haven't done. So when we go into the (NCAA Tournament) we can do more things."
With eight seconds left, after a steal by Hill, Grambling State's Chantiara Lewis missed a layup, which would have tied the game.
"I think tonight it never comes down to a last second shot, it's what you don't do over the course of a game," Murray said. "We lost the game over the whole game to cost us down the stretch. Possessions come few in these types of games and especially in March Madness. I just feel like we left a lot of plays on the court tonight."
Texas Southern sealed the victory at the free throw line hitting 3 of 6 at the charity stripe in the final seconds.
"Down the stretch I thought today we were able to finish," Hayes-Perry said. "We were finishers today. So I'm excited about us being able to finally finish at the right time."
Grambling, which hadn't won a league title in 17 years, hasn't been to the NCAA Tournament since 1999.
"Future is bright for Grambling women's basketball, it's been 18, 19 years since we've been in this position," Murray said. "You will definitely see us again real soon."