Texans will release linebacker Brian Cushing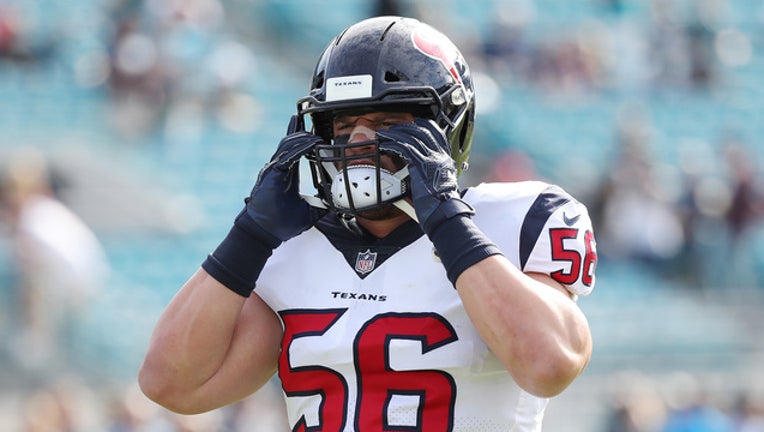 article
HOUSTON - Linebacker Brian Cushing, the 2009 Associated Press Defensive Rookie of the Year, has been told by the Texans he will not return to the team in 2018.
Cushing, the Texans all-time leading tackler with 664, will be released prior to the beginning of 2018 free agency, which is March 14.
The move will save the Texans $7.64 million on the salary cap.
In a text message to FOX 26 Sports Brian Cushing said: "It's all good man and part of the business."
Cushing, the Texans first-round pick (15th overall) in 2009, played nine years with Houston.
He was selected to play in the Pro Bowl following the 2009 season, but did not play because of injuries.
Cushing was suspended for 10 games last season for violating the NFL's substance abuse policy.
He had to serve a four-game suspension in 2010, also for violating the league's policy on substance abuse.
Cushing played and started in 104 games for the Texans, having to undergo more than 20 surgeries to stay on the field.
He has eight career interceptions, returning one for a touchdown.
A fan favorite, Cushing played in five of the Texans seven postseason games.