Taijuan Walker strikes out 11 as Mariners beat Astros 3-2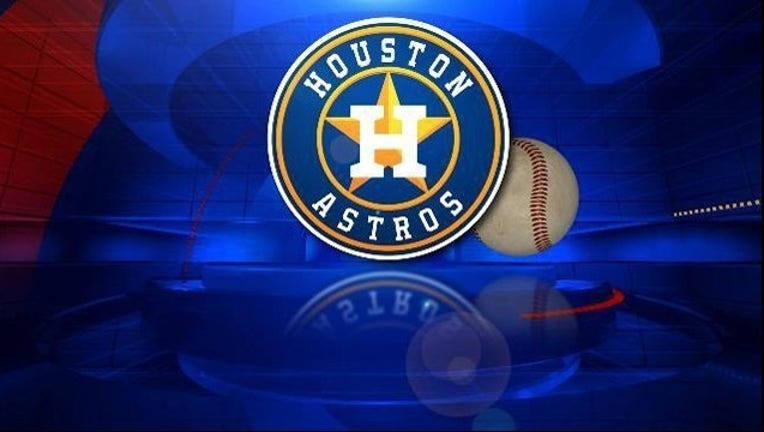 article
SEATTLE (AP) — The restrictions that once hung over young Seattle starter Taijuan Walker are being removed. And the results that follow are becoming increasingly more impressive.
"He is kind of coming into his own with the kind of pitcher he can be," Seattle manager Scott Servais said. "It's some kind of fun to watch."
Walker was dominant on Monday night, matching his career high with 11 strikeouts over seven innings in the Mariners' 3-2 win over the Houston Astros.
Seattle won for the eighth time in 11 games and for the moment moved into first place in the AL West behind an outing from Walker that will rank among the best of his young career. The 23-year-old went seven innings and struck out the side in the sixth and seventh innings. He got Erik Kratz looking to end the seventh — the final batter he faced — on a 97 mph fastball.
Walker (2-0) has allowed two earned runs or fewer in each of his first four starts this season and in his last two starts combined has allowed one earned run with 17 strikeouts and one walk.
After having every inning monitored last year in his first full season in the majors, Seattle is letting Walker push himself. His last two starts, Walker has set new career highs in pitches, throwing 118 on Monday.
"I felt good. I was just fired up those last two innings," Walker said. "Being able to go out even with a high pitch count I felt really good, felt strong even toward the end."
Walker was backed by solo home runs from Leonys Martin and Kyle Seager. Martin hit his fourth homer of the season just inside the right field foul pole leading off the third off Houston starter Doug Fister (1-3), and Seager followed an inning later with a solo shot to deep right-center field.
Seager also made the biggest defensive play of the game in the fifth inning. With runners on second and third and two outs, Carlos Correa chopped a grounder behind third base. Seager made a backhand stop and off-balance throw that one-hopped to first baseman Adam Lind and beat Correa by a step. The play saved one run and possibly a second.
Houston could be excused for the quiet night at the plate through the combination of Walker's pitching and fatigue. The Astros didn't arrive in Seattle until 4 a.m. PDT Monday after losing in 12 innings on Sunday night at home against Boston. The Astros lone run off Walker came on Carlos Gomez's RBI single in the second inning.
Carlos Correa had an RBI single off reliever Joel Peralta in the eighth to cut into the lead and Steve Cishek allowed two hits and a walk in the ninth but escaped the jam for his fifth save of the season.
Fister allowed only four hits but uncharacteristically struggled with his control. Fister walked a career-high seven after walking four total batters in his first three starts this season. Fister's previous career high was five walks in 2011 when he was pitching for the Mariners.
Only one of Fister's walks came back to hurt. Seth Smith's one-out free pass in the fifth moved Ketel Marte into scoring position and allowed him to score from second on Robinson Cano's base hit.
"Career-high walks is not how he pitches. Eventually it came back to bite him," Houston manager A.J. Hinch said.
KEEPING IT 100
Cishek picked up the 100th save of his career, while Seager hit his 100th career home run. Seager became the seventh player to hit his first 100 home runs with the Mariners, joining Alvin Davis, Ken Phelps, Jim Presley, Ken Griffey Jr., Edgar Martinez and Alex Rodriguez.
TRAINER'S ROOM
Astros: Houston is carrying 13 pitchers for the first time this season after recalling right-hander Michael Feliz from Triple-A Fresno. The Astros made the move late Sunday night to have an extra arm available for their six-game trip.
Mariners: Seattle placed reliever Joaquin Benoit on the 15-day disabled list with right shoulder inflammation on Monday. Benoit is expected to be out for at least two or three weeks. Seattle recalled Mayckol Guaipe to take Benoit's roster spot.
UP NEXT
Astros: Dallas Keuchel (2-2) makes his fifth start of the season. Keuchel allowed six runs and 13 hits in his last start against Texas.
Mariners: Nathan Karns (1-1) makes his fourth start. He had a no decision in his last outing against Cleveland.