Super Bowl bid jeopardized by religious freedom bill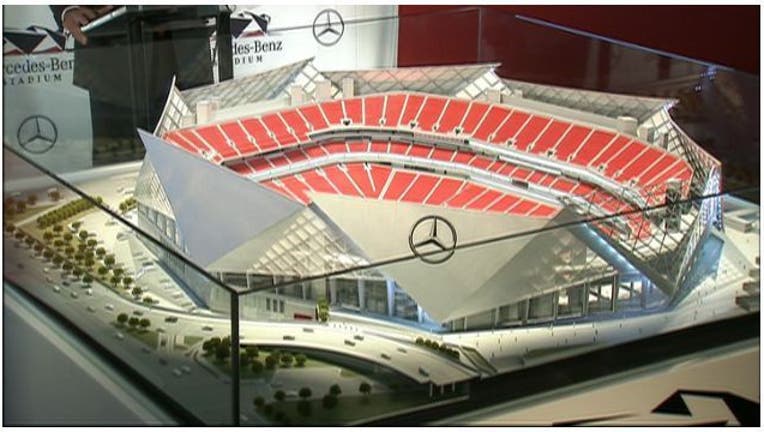 article
ATLANTA - Any bid by Atlanta to host a future Super Bowl at Mercedes-Benz Stadium could be in serious jeopardy if Governor Nathan Deal signs the so-called religious freedom bill.
The National Football League released a statement on Friday which reads:
"NFL policies emphasize tolerance and inclusiveness, and prohibit discrimination based on age, gender, race, religion, sexual orientation, or any other improper standard.  Whether the laws and regulations of a state and local community are consistent with these policies would be one of many factors NFL owners may use to evaluate potential Super Bowl host sites."
Falcons' owner Arthur Blank echoed those concerns:
"One of my bedrock values is 'Include Everyone' and it's a principle we embrace and strive to live each and every day with my family and our associates, a vast majority of which live and work in Georgia. I strongly believe a diverse, inclusive and welcoming Georgia is critical to our citizens and the millions of visitors coming to enjoy all that our great state has to offer. House Bill 757 undermines these principles and would have long-lasting negative impact on our state and the people of Georgia."
Atlanta Mayor Kasim Reed Thursday added his voice to those opposing the contentious bill which would offer protection to same-sex marriage opponents. Reed cited a Super Bowl bid among the reasons he was urging the governor to veto the bill.
Lawmakers passed the legislation on Wednesday after a rewrite in the Senate was approved by the House. The bill would prevent government burden of religious belief and government penalty against faith-based organizations, including refusal to serve or hire someone. It also protects religious officials who decline performing gay marriages.
Deal has until May 3 to review it. The law prescribes he either vetoes or signs the bill into law at that point.
Gay-rights advocates and business groups also are urging Deal to reject the bill. Deal's spokeswoman on Wednesday said his position hasn't changed; he has previously said he would reject any measure allowing discrimination.
Many of Georgia's leading industries have also come out against the bill. Most notable is Georgia's booming film industry.
The Associated Press contributed to this story