Singleton happy to make it back with Astros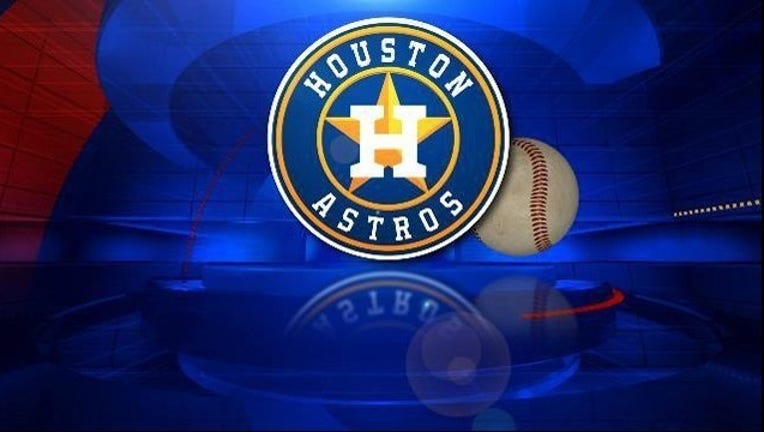 article
It definitely hasn't always been smooth sailing for Jon Singleton as he pursues his major league dream.
Called up amidst much fanfare last season to the Astros, at a time when George Springer was beginning the excitement among Astros fans for the future becoming the present, Singleton showed flashes of his power potential with 13 home runs in 95 games. However, he also showed a tendency to strike out frequently, as evidenced by his 134 whiffs in 310 at-bats and his batting average of .168.
And even though he didn't make the big-league team out of spring training, Singleton didn't let that get him down. He went down to Triple-A Fresno and slugged 17 home runs and 66 RBI, both totals that led the league at the time of his Friday call-up to the Astros.
Singleton may have had to endure both ups and downs to get back to the big leagues, but on Friday, he was back in the Astros clubhouse.
"(It feels) great, great, definitely," he said after the Astros had finished their Friday night game with the Yankees. "I'm definitely in a better place. I definitely understand my swing more, so to speak, than I did in spring training. So every day's a work in progress. I'm always trying to get better."
So far this season, Singleton has K'd 63 times in 264 at-bats this season at Triple-A. His OPS is at .940. That's fairly similar to his Triple-A numbers from a year ago, where he had a .941 OPS and 52 whiffs in 195 at-bats. Still, everything in between has served as a learning experience for the young slugger.
"(I learned) just to be patient," he said. "Things take time. You have the ability and the talent. You just have to go out and work hard and continue to be dedicated."
His perseverance has certainly paid off in the form of another major league opportunity.