#Selfie party at baseball game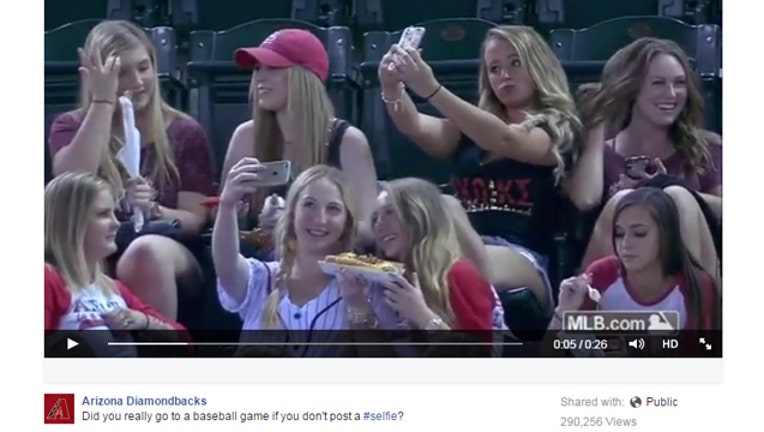 article
Welcome to 2015.

This video was posted to the Diamondbacks Facebook Page with the caption...

"Did you really go to a baseball game if you don't post a #selfie?"
So you can take the announcers point of view and criticize the girls for not paying any attention to the game or appreciate the fact that they are at a game in late September for a team that has a losing record.

Either way it looks like everyone is enjoying themselves.

Check out more Trending stories here.
Looks like they aren't the only ones taking selfies.