See Hope Solo's tearful, expletive-laden rant as she gets 6-month suspension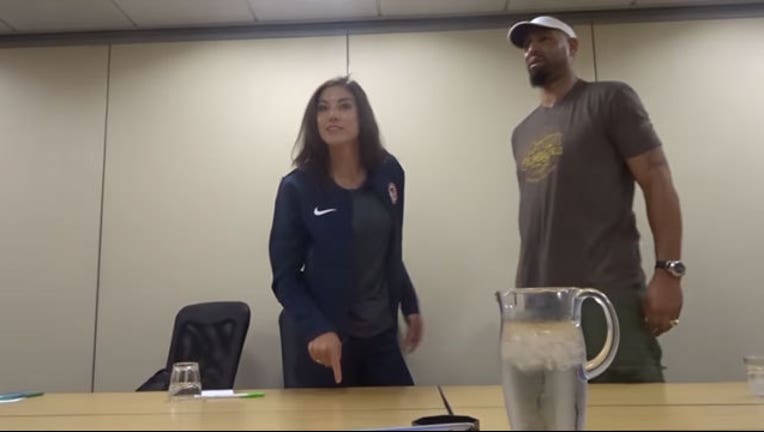 article
(FOX NEWS) - Hope Solo was suspended by U.S. Soccer for six months and had her contract terminated last week after the star goalkeeper controversially called the Swedish national team "cowards" following their quarterfinal win over the USWNT at the Rio Olympics.
A camera crew captured Solo's expletive-laden, tearful reaction when she found out about the harsh punishment from USWNT head coach Jill Ellis and Dan Flynn of U.S. Soccer.
"Six months suspension," Solo says as she hugs her husband, former NFL player Jerramy Stevens. "No pay. Terminated contract. Effective immediately."
"17 f***ing years and it's over!"
Read more at FOXNews.com.