Saints fan helps disabled Giants fan stand for national anthem in viral photo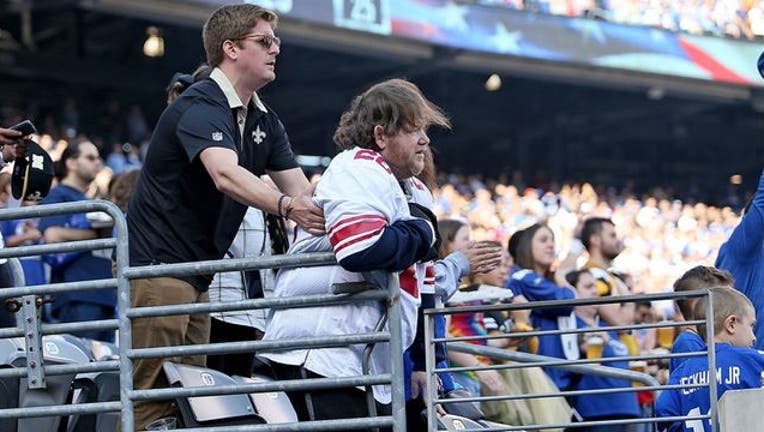 article
(FOX NEWS) - In a true display of human kindness, a New Orleans Saints fan helped a disabled New York Giants fan stand for the national anthem before Sunday night's football game.
Geordie Brower took a trip to New York over the weekend to visit his mother, Lauren, and see his hometown team battle the Giants at Metlife Stadium in New Jersey, NOLA.com reported.
As the anthem began, Brower noticed that the person in front of him, a fan from the opposing team, needed help standing. Without thinking, Brower leaned forward to help the man up.
"As it happened, I honestly didn't think anything of it. He needed help standing, and I had the ability," he told the news agency.
Read more at FOXNews.com.