Rockets guard Chris Paul to miss at least two weeks with hamstring injury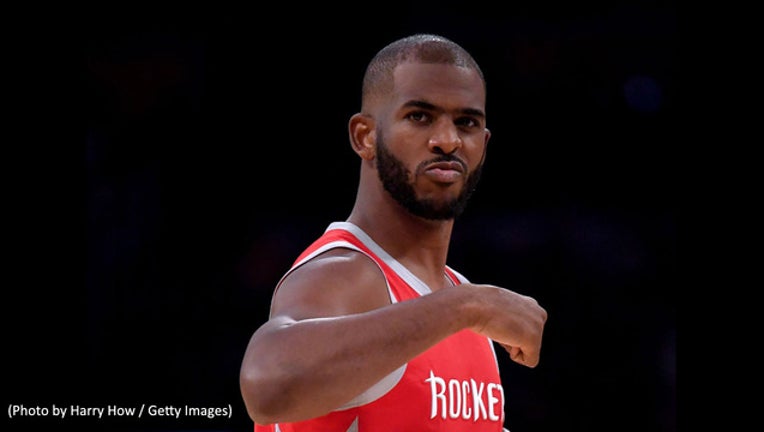 HOUSTON (FOX 26) — Houston Rockets General Manager Daryl Morey announced on Friday that following an MRI, Dr. Steven Flores of Memorial Hermann Hospital has diagnosed guard Chris Paul with a Grade-2 left hamstring strain. Paul will be re-evaluated in approximately two weeks.
During the Rockets road game against the Miami Heat on Thursday night, Paul was injured in the second quarter. The Rockets lost to the Heat 101-99.