Rockets go all out to land Horford, Bazemore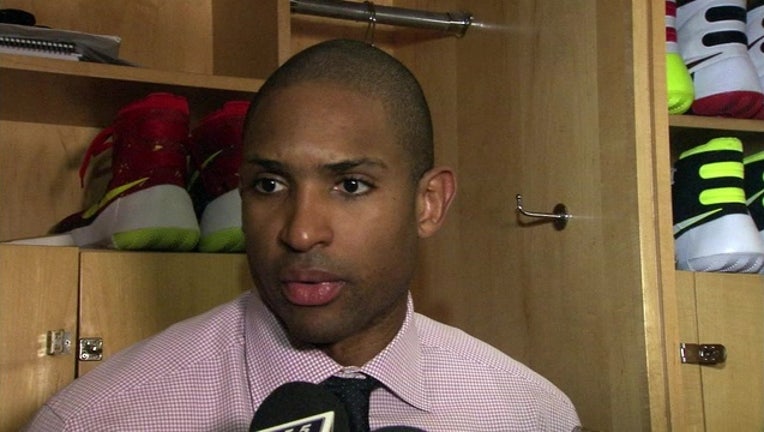 article
HOUSTON - Led by owner Leslie Alexander, the Houston Rockets brought an impressive group to Atlanta, Ga. to meet first with free-agent guard/forward Kent Bazemore, and then with free-agent center Al Horford.
The two were teammates with the Hawks the past two years.
Bazemore's meeting with the Rockets, which took place late last night after free agency began at 11:01 p.m. Central Time, lasted about two hours.
Joining Alexander for the team's presentation: Hall of Famers Hakeem Olajuwon and Clyde Drexler, James Harden, Mike D'Antoni, CEO Tad Brown, general manager Daryl Morey, and executive VP/basketball operations Gersson Rosas.
Bazemore, who is represented by agent Austin Walton, has played five years in the NBA, averaging a career-best 11.1 points and 5.6 rebounds last season.
Along with the Rockets, Bazemore is expected to be targeted by a number of teams
Horford, who is meeting with the Rockets on Friday, is one of the top free agents on the market.
He is a four-time NBA All-Star, making the team the last two seasons.
Horford has averaged 14.3 points and 8.9 rebounds during his nine-year career, all with the Hawks.