Rice makes presentation to the Big 12 Conference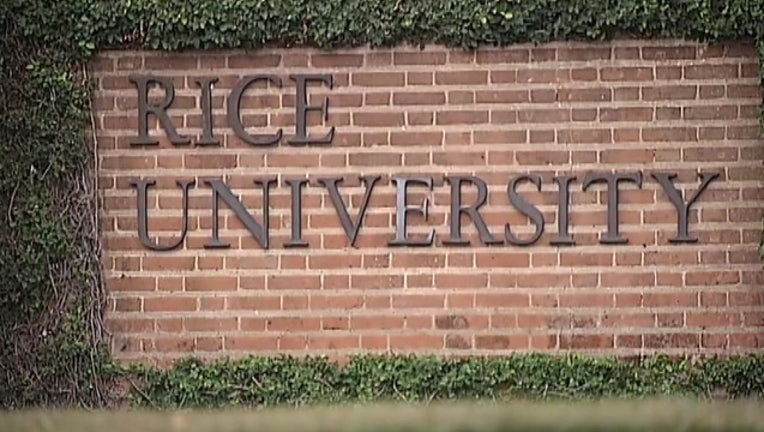 article
HOUSTON (FOX 26) - FOX 26 Sports has learned the Big 12 Conference's due diligence concerning potential expansion includes Rice University.
Sources told FOX 26 Rice is one of the schools that recently made a presentation to Big 12 officials.
Rice is currently a member of Conference USA.
Rice was a member of the Southwest Conference until its breakup in 1996.
The school then joined the WAC, before becoming a member of Conference USA in 2005.
It certainly makes sense for Rice officials to make the effort.
Schools in the Big 12 received a payout last year of $30.4 million.
Reports indicate Conference USA schools will receive around $200,000 for the upcoming academic year.
Among the highlights for Rice athletics, the Owls football team went to three consecutive bowl games, from 2012-14, for the first time in school history.
On Aug. 1 Rice opened its Brian Patterson Sports Performance Center, home to Owls football, which is adjacent to Rice Stadium.
The facility cost $33 million.
Rice's baseball program won a national championship in 2003, has made seven trips to the College World Series, and owns a streak of 22 consecutive years in the NCAA Tournament.
However, men's basketball at Rice has not been to the NCAA Tournament since 1970.
From an academic standpoint, Rice is one of the leading institutions in the country.
The Dallas Morning News suggested: "Hey, if the Big 12 wants an academic powerhouse, how about Rice-which actually has gotten competitive in football?"
A recent U.S. News and World Report ranking of the best universities in the country, has Rice University  in at No. 18 in the nation.
Forbes' 2016 rankings of the top universities in the nation has Rice in at No. 30.
No current Big 12 member is close to Rice on either list.
"I have no comment on Big 12 expansion," Joe Karlgaard, Rice's athletics director, said when contacted by FOX 26. "Our academic and athletic success and reputation of integrity should be an attractive combination in the ever-changing world of college athletics."