Rice interviews TCU pitching coach Kirk Saarloos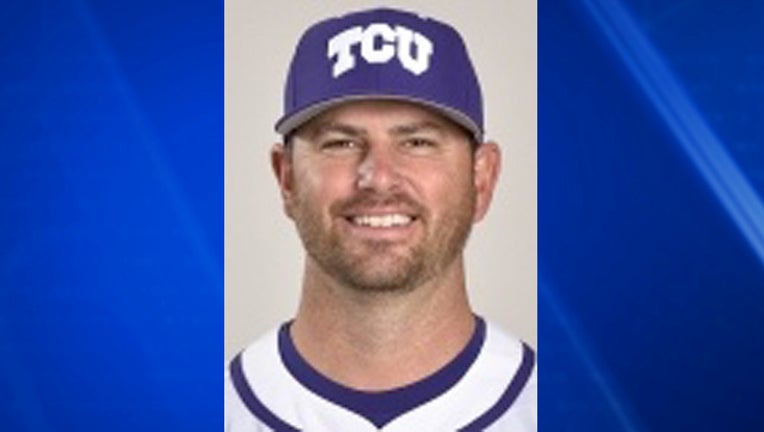 HOUSTON (FOX 26) - TCU pitching coach Kirk Saarloos, the former Astros pitcher, interviewed today with Rice officials as the school searches for its next baseball coach.

"It was great," Saarloos said in an interview with FOX 26 Sports. (Athletics director) Joe Karlgaard and President (David) Leebron and everybody were awesome. We talked about philosophy,culture. It was really well done.
"Rice is a premier institution. Has everything that you're looking for as a coach, investing in the program, great stadium, great history. There's really no box that's left unchecked."

Saarloos joined the Horned Frogs staff as pitching coach in 2012 after two seasons in the same position with Cal State Fullerton, where he played college baseball.
 
A year later Saarloos added the title of recruiting coordinator.

On Saarloos' watch TCU led the nation in ERA (2.22) in 2014.

He was the D1Baseball.com National Assistant of the Year in 2016.

Saarloos has helped head coach Jim Schlossnagle lead the Horned Frogs to the College World Series the last four years.

He said he would be thrilled to join Rice as the Owls head baseball coach.

"It'd mean a ton," Saarloos said. "I started my Big League career in Houston. My wife and I love the state of Texas, love Houston.

"I think that's one of the reasons we took a leap of faith six years ago to come back to Texas, because of our time that we had in Houston.
"Yeah, it'd mean a lot to me."

Saarloos pitched for the Astros from 2002 to 2003.

He was one of six Astros pitchers who combined to no-hit the Yankees in the Bronx on June 11, 2003.

Rice is replacing Wayne Graham who was not offered a contract extension.

College baseball sources also told FOX 26 Sports Friday that Rice has spoken with Southeastern Louisiana coach Matt Riser, and that he is also a candidate for the job.

A source with knowledge of Rice's process said school officials would like to complete its search by the time the College World Series opens, which is June 16.

Rice officials have not been available for comment.