Rays shut out Astros, 9th loss for Keuchel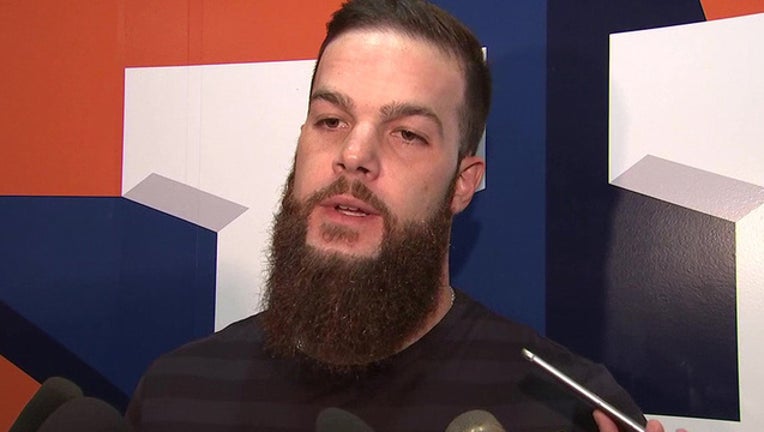 article
ST. PETERSBURG, Fla. (AP) - Dallas Keuchel has already lost more games than all of last season, when he won the AL's Cy Young Award. And with Sunday's 5-0 defeat against the Tampa Bay Rays, the left-hander became the first major league pitcher to drop nine games this season.
But even though his Houston Astros botched two potential double plays in a five-run inning and managed just two hits, Keuchel wasn't going to blame his misfortune.
"I don't believe in bad luck," he said. "That's just the way it's going, so I'll stick with it and would like for it to turn around. If anybody's got any ideas, that'd be great."
Matt Moore pitched two-hit ball over seven innings to lead the Rays to their seventh win in nine games.
"I'm disappointed because Matt Moore was pretty much dominant while I was doing my job correctly," Keuchel said. "Then all of a sudden five runs were on the board."
After going 20-8 with a 2.48 ERA last season, Keuchel (3-9) has a 5.54 ERA this year. He is 1-8 with a 6.58 ERA in his last 11 starts, allowing 83 hits in 67 innings, and he is 0-4 in six career starts against Tampa Bay.
Moore (3-4) gave up singles to Jose Altuve in the fourth and sixth innings while striking out 10 and walking one.
Tampa Bay used four hits, two walks and a couple of defensive lapses in a five-run fifth inning against Keuchel, who gave up five runs — four earned — and five hits in five innings with nine strikeouts and two walks.
Keuchel acknowledged that ground balls hit to Altuve and to third baseman Luis Valbuena could have resulted in double plays that might have precluded the big inning.
"It's Major League Baseball. You can't give extra outs, and that's the way things are going," he said.
"They had a couple good at-bats, a couple walks, and our defense let us down a little bit," said manager A.J. Hinch. "It seems like there's very few breaks for Dallas. It's piling up on him a little bit — the big inning happens. He was in complete control the first four innings."
Logan Morrison led off the Rays' fifth with a double, only the second hit off Keuchel.
Steven Souza Jr. singled, and Desmond Jennings grounded to shortstop Marwin Gonzalez, who threw to second for the forceout. Altuve's high throw pulled first baseman Tyler White off the base as Souza scored.
A pair of walks loaded the bases, and Logan Forsythe hit a potential double-play grounder to third baseman Valbuena, who misplayed the ball for an error as Jennings scored.
Mikie Mahtook followed with a two-run single, and Evan Longoria chopped an RBI single through the vacated right side of a shifted infield for a 5-0 lead.
The Astros never got a runner as far as third base.
"Matt Moore was tremendous, gave us an outing that was really needed," said Rays manager Kevin Cash. "Our bullpen was fairly taxed."
NO GAME MONDAY
The Astros went 13-7 while playing on 20 straight days. Monday will be their first day off since May 23. "We need it," Hinch said. "We're a little beat up, but so is the rest of the league. It's June. We don't have a lot of excuses."
TRAINER'S ROOM
Astros: SS Carlos Correa missed a third straight game because of a sprained left ankle. He took pregame ground balls and swings in a batting cage. "With the off day (Monday), it makes more sense to err on the side of caution," Hinch said.
Rays: RHP Ryan Webb (right pectoral strain) threw a bullpen session. ... OF Brandon Guyer (left hamstring strain) stretched and played catch in the outfield. ... Jennings left in the eighth inning with a left quadriceps tightness.
UP NEXT
Astros: RHP Doug Fister is scheduled to start Tuesday night's opener of a two-game series at St. Louis.
Rays: RHP Jake Odorizzi is set to pitch Tuesday's opener of three-game series against visiting Seattle. He is 0-1 with a 0.52 ERA in three career starts against the Mariners.