Rams-Chiefs Game Moved from Mexico City to LA Coliseum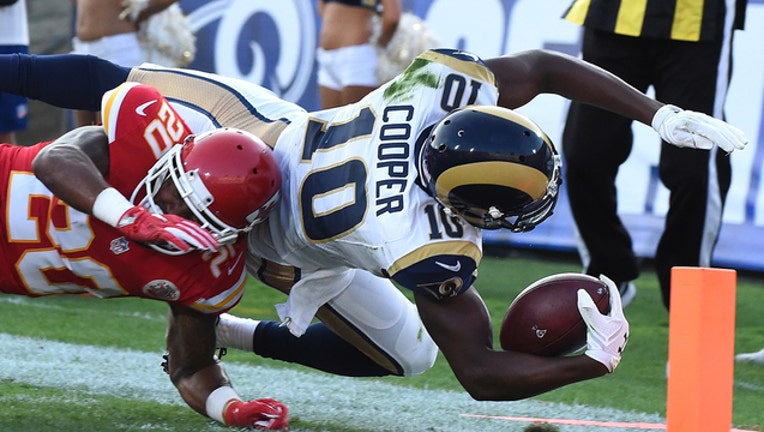 article
LOS ANGELES, CA (CNS) - The much-anticipated matchup between the Rams and Kansas City Chiefs will be played Monday night at Los Angeles Memorial Coliseum, with the NFL announcing today that field conditions at the original planned venue in Mexico City fell short of league standards.
According to the league, the decision was made following an inspection of the field at Estadio Azteca that determined the playing surface "does not meet NFL standards for playability and consistency."
"Until very recently, we had no major concerns," NFL Executive Vice President of International Mark Waller said in a statement. "But, the combination of a difficult rainy season and a heavy multi-event calendar of events at the stadium have resulted in significant damage to the field that presents unnecessary risks to player safety and makes it unsuitable to host an NFL game.
"As a result, we have determined that moving the game is the right decision, and one that we needed to announce now in order to allow our teams and fans to make alternate arrangements."
The league noted that under league policy, the Rams were obligated to keep the team's home stadium available as a contingency, even though the game was scheduled to be played in Mexico City.
Rams season-ticket holders have the option through 5 p.m. Thursday to purchase their seats for Monday's game. Starting at 10 a.m. Wednesday, a three- hour pre-sale will begin for season-ticket holders, allowing them to purchase up to four additional tickets for the game.
Tickets will go on sale at 1 p.m. Wednesday for the general public via their website. No paper tickets will be issued for the games. All tickets will be electronic only, and can also be purchased through the Rams and Ticketmaster mobile apps.
According to the team, the Rams will also be "providing thousands of complimentary tickets to first responders who are bravely protecting the greater Los Angeles community, as well as people who have been impacted by the our community's recent tragedies."
The matchup between the Rams and Chiefs, both of whom have a 9-1 record and lead their respective divisions, is considered one of the marquee games of the upcoming week's NFL schedule.