Planned Tal's Hill renovation postponed at Minute Maid Park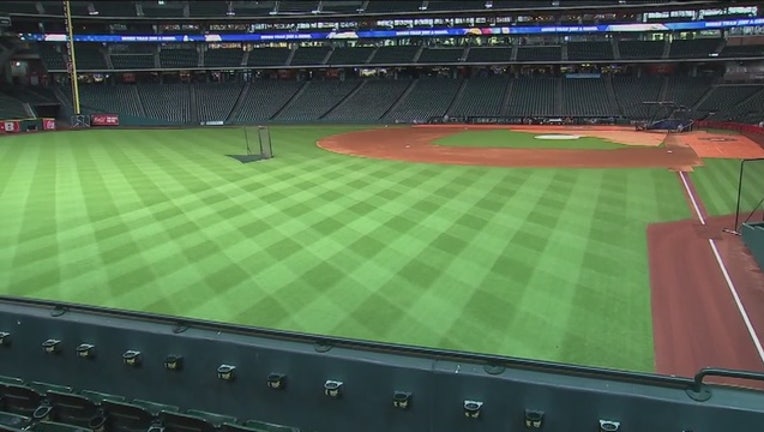 HOUSTON (FOX 26) - The Houston Astros released the following statement on Thursday related to the scheduled renovation of Tal's Hill at Minute Maid Park in 2016:
On June 4, the Astros announced plans for an offseason renovation of the center field area of Minute Maid Park. After receiving and reviewing all bid packages, the Astros have decided to suspend the existing plans for a center field renovation.

"Through the bidding process, we determined that the construction timelines to have the ballpark ready for Opening Day 2016 became too risky, and we decided it was in everyone's best interest to postpone the renovation." said Astros president of Business Operations Reid Ryan. "The playing field, including Tal's Hill, will stay the same for the 2016 season. Other potential renovations to the ballpark are being evaluated, and we will announce future plans in the coming months."
The Astros remain committed to our fans and the experience at Minute Maid Park.  We will continue to invest in annual improvements of the ballpark to ensure Minute Maid Park is a premium destination for families to enjoy baseball and other great entertainment.  

FAQ:

Why are the renovation plans changing?
-          After taking a comprehensive look at the timelines associated with this type of renovation through the bid process, the risks became prohibitive for completion by Opening Day 2016. We still consider the renovation of the center field area a significant opportunity, especially in the long-term, and will continue investing in our ballpark and our fans in the coming years. 

Was the decision impacted by the Astros playoff run?
-          Yes. The construction timetables were re-evaluated throughout the bidding process. The complexity of the construction made the renovation an unacceptable risk.  Also, the Astros were fortunate to be one of three MLB ballparks selected to host an international Cricket match in November.   This event further impacted construction timelines and schedule.

Does this mean Tal Hill is staying where it is?
-          Yes, Tal's Hill will remain in place for the 2016 season.

Are there any future plans to renovate the center field area?
-          Yes, and those plans are still being vetted. Once we have something confirmed, we will announce what fans can expect to see at Minute Maid Park and when.

Will this impact ticket availability in 2016?
-          No, 2016 tickets will be sold based on the current configuration of the ballpark.