Pezman named University of Houston vice president for intercollegiate athletics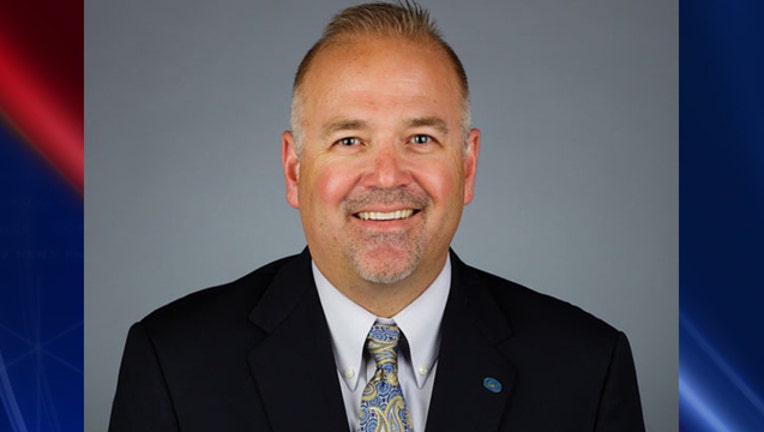 article
HOUSTON (FOX 26) - The University of Houston released the following statement on Monday:
Chris Pezman is coming home, as the Houston Football letterman and former captain has been named vice president for intercollegiate athletics and director of athletics at the University of Houston. The hire is subject to approval by the UH System Board of Regents.
Pezman will be formally introduced by UH president Renu Khator and Board of Regents Chairman Tilman Fertitta at a press conference at 1:30 p.m., Tuesday, at the TDECU Stadium Club. The public is invited to attend.
The 1992 Houston Football team captain arrives in Houston after spending just under four years as Senior Associate Athletics Director for Facilities, Operations & Event Management, and Capital Projects/Chief Operating Officer at the University of California – Berkeley.
"Chris has achieved success operationally, he understands the student athlete experience and he is a familiar name and face to our supporters," said Khator. "His enthusiasm to lead our Athletics program is unmatched and I am confident that he will lead UH Athletics to its rightful place."
At Cal, Pezman quickly reorganized his departments to gain operational and financial efficiencies and implemented a comprehensive work order system to appropriately maintain $1 billion in physical assets under his purview.
Pezman also oversaw Capital Projects for the Intercollegiate Athletics Department which included the $10 Million Haas Pavilion scoreboard and audio improvements project, $5 Million Underhill field hockey facility, La Loma field hockey practice facility, Maxwell Field/Stadium Parking Garage and several substantial pending projects. Additionally, he also served as the primary football administrator.
"We are thrilled to be returning home. Houston has always been home, and will always be home. We had always hoped to return to Houston, and when the opportunity presented itself, we couldn't be more excited," said Pezman. "The University of Houston has continued its resurgence on a national level and I am delighted to help continue our upward mobility in the future. I cannot thank Renu Khator and Tilman Fertitta enough for their trust in my vision, and I look forward to working together with the entire University of Houston community as we continue to take our proud university to new heights."
Prior to joining Cal, Pezman served as Assistant Athletics Director for Football Operations at Houston for the 2012 and 2013 seasons where his primary responsibilities included the organization and management of all business aspects for the football program.
He was instrumental in an increase in football restricted donations and the number of donors involved in the football restricted fund while also serving as a liaison with construction managers for the renovation of the Houston Football locker room, new practice fields and TDECU Stadium construction.
Well known throughout the city of Houston from his decade tenure with NRG Park, Pezman lettered three seasons for the Cougars (90-92) and served as the team's captain during the 1992 campaign. The Laguna Beach, Calif., native finished with 51 tackles over his final three years and was a standout on special teams.
Pezman quickly rose up the ranks during his time with SMG-NRG Park. He began as Assistant Director of Operations and was promoted to Director of Outside Operations in 2003, where he maintained oversight of the Parking and Traffic Control, 24-Hour Security, and the site's grounds. In 2005 he became the Director of Operations maintaining several of his previous responsibilities while absorbing the Changeovers/Set-ups, Housekeeping and Grounds Crew.
Pezman remained involved with his alma mater following his graduation and earned his Masters degree from UH in 1995. He first served as a graduate assistant coach (1993-94) while earning his postgraduate degree and then served as an assistant to the Director of Athletics for two years. Pezman was elevated to Assistant Athletics Director for Operations, where he was involved with facility scheduling, facility oversight and summer camps before taking on his role with NRG Park and SMG Management.
In addition to playing with 1989 Heisman Trophy winner Andre Ware, Pezman helped lead UH to a 10-1 record in 1990 and won the team's Wilson Whitley "Fighting Heart" Award as a captain in 1992.
The two time Southwest Conference Commissioner's Academic Honor Roll member earned his undergraduate degree in Economics and completed course work for his Masters in Hotel and Restaurant Management.