Nike's sales surge after controversial Colin Kaepernick 'Just Do It' campaign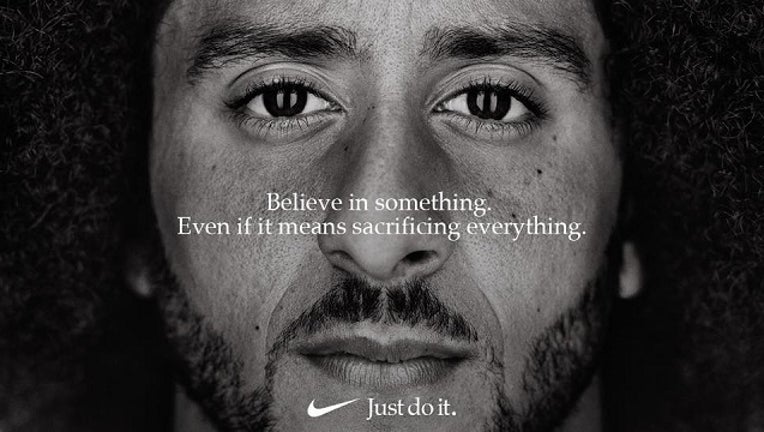 article
(FOX NEWS) -- Nike's online sales have surged in the wake of it's "Just Do It" campaign featuring Colin Kaepernick.
A report from Edison Trends said the company's online sales grew 31 percent from Sunday through Tuesday. The surge was better than the 17 percent increase recorded last year during the same period, the report stated.
The digital research company amassed the data after studying purchases from three million Americans through receipts, Fortune reported. The company looked for any Nike product purchased through the company itself and 200 other retail outlets.
"There was speculation that the Nike/Kaepernick campaign would lead to a drop in sales but the data does not support that theory," the company said in a statement.
MORE: Good for business? Nike gets political with Kaepernick ad | Tiger Woods calls Nike Kaepernick ad 'beautiful'
The ad was met with both praise and outrage upon its release. People threatened boycotts and posted videos and photos of shoes set on fire, Nike gear thrown in the trash and swoosh logos cut out of products. Ozarks, a small private Christian college in Missouri, said its athletic teams would no longer wear apparel manufactured by Nike.
President Trump, who has repeatedly criticized NFL players for kneeling in protest during the national anthem, said Nike was getting "killed" in the wake of the campaign.
"Just like the NFL, whose ratings have gone WAY DOWN, Nike is getting absolutely killed with anger and boycotts. I wonder if they had any idea that it would be this way?" Trump tweeted on Wednesday.
Others have applauded the move by Nike, including golfer Tiger Woods.
"I think Nike is trying to get out ahead of it and trying to do something special and I think they've done that," Woods said at the BMW Championship. "It's a beautiful spot."
The Associated Press contributed to this report.