Nene's 28 lead Rockets past Thunder for 3-1 series lead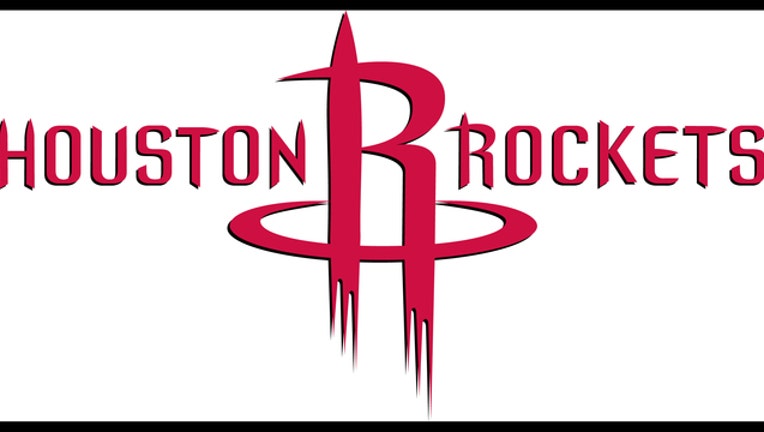 article
OKLAHOMA CITY (AP) - James Harden's shot was off, and one of the most unlikely players on Houston's roster came to the rescue.
Nene scored 28 points on perfect shooting from the field, and the Rockets beat the Oklahoma City Thunder 113-109 on Sunday to take a 3-1 lead in their first-round playoff series.
The 6-foot-11 center from Brazil made all 12 of his shots and had 10 rebounds. It was an impressive performance from a reserve who averaged about nine points per game in the regular season.
"He puts the work in," Harden said. "He's a true vet. He's in the weight room. He' doing all the proper things to get his body and his mind right to go out there and compete at a high level every single night. Tonight, it paid off."
Harden finished with 16 points on 5-for-16 shooting, but he had other help, too. Eric Gordon and Lou Williams each scored 18 points, and Trevor Ariza finished with 14.
Houston can close out the series Tuesday at home.
"That's what a team is for," Harden said. "It's not just one guy. I've believed in trusting these guys all year long. We say it every game that it's not going to be just one or two guys that win this game. On different nights, it's going to be different guys that step up. That was the case tonight."
Oklahoma City star Russell Westbrook had a triple-double by halftime and finished with 35 points, 14 rebounds and 14 assists. The Thunder said Westbrook joined Wilt Chamberlain as the only players to claim three consecutive playoff triple-doubles.
Steven Adams scored 18 points for Oklahoma City, and Victor Oladipo had 15.
The Thunder again struggled when Westbrook rested in the second half, and Westbrook wasn't interested in explaining why . He took over a question directed at Adams and defended the team.
"Don't split us up," Westbrook said. "Don't try and split us up. Don't try to make us go against each other or make it 'Russell and the rest of the guys, Russell against Houston.' I don't want to hear that. We're in this together. We play as a team. That's all that matters."
Westbrook had 17 points, 10 rebounds and 10 assists at the break. He grabbed the 10th rebound in the final second of the second quarter, and the Thunder led 58-54 at intermission. Meanwhile, Harden made just 2 of 9 shots and scored just six points in the first half.
The Thunder opened the second half with a 10-2 run, but Houston closed to 77-73 at the end of the third quarter.
Houston pulled ahead in the fourth, but Adams made the first of two free throws with 21.7 seconds remaining to cut Oklahoma City's deficit to four. He rebounded his missed second free throw and found Westbrook for a 3-pointer that cut Houston's lead to one point. But the Thunder lost track of Nene on the other end, and he converted a three-point play. Gordon's two free throws with 6.2 seconds remaining made it a four-point game.
STAT LINES
Westbrook continues to average a triple-double for the series - 35 points, 12 rebounds and 11.3 assists. But he is shooting 37.3 percent from the field. He went 10 for 28 on Sunday, including 5 for 17 in the second half.
HACK-A-'DRE
Houston fouled Andre Roberson in the fourth quarter, and he made just 2 of 8 free throws in a 42-second stretch. The Thunder trailed 94-92 when the Rockets started fouling him, and they trailed by five when he shot, and missed, his last attempt.
"It's not great for basketball, but it's a rule, and we'll take advantage of it," Rockets coach Mike D'Antoni said.
QUOTABLE
Nene on the style of play: "This series is a lot of physicality. It's a healthy physicality. There's no dirty players out there. We stick with it."
TIP-INS
Rockets: G Patrick Beverley was fined $25,000 by the NBA for confronting a fan after Game 3. The league announced the fine about two hours before Game 4 tipped off.
Thunder: Westbrook had just one turnover in the first half. ... Adams went 6 for 6 from the field in the first half.
___
Follow Cliff Brunt on Twitter: www.twitter.com/CliffBruntAP.