Mutombo to be at Yao's side during Hall of Fame induction ceremony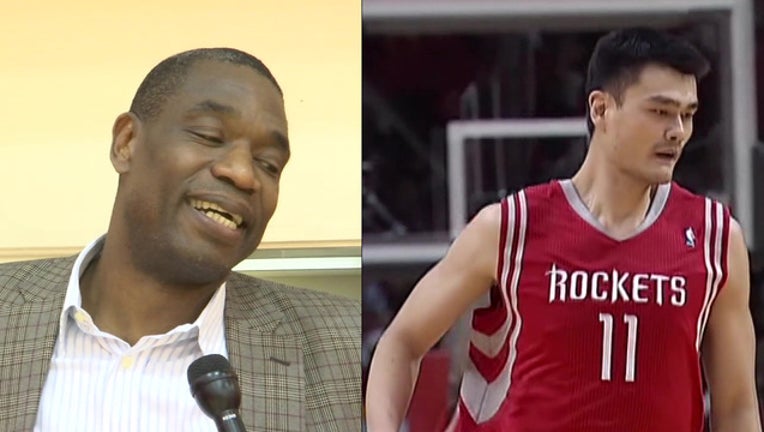 article
HOUSTON (FOX 26) - Yao Ming said former Houston Rockets teammate Dikembe Mutombo will be at his side as his presenter during the induction ceremony into the Naismith Memorial Basketball Hall of Fame.
Yao and Mutombo were teammates with the Rockets from 2004-2009.
"He accepted, and I'm glad to have him by my side when the day comes," Yao said in an interview with FOX 26 Sports from China.
"I feel very happy and very honored. It's pretty natural, I think. It was pretty easy. I just feel I learned so much from him during my career,  on the court and off the court. He taught me how to blend into the league. What he did for his country after he had success. He is such a good teacher."
Mutombo said he extremely happy that he made such an impact on Yao.
"I think I was just doing what I was supposed to do, because there were so many people who came before me who helped me like Patrick Ewing, Coach (John) Thompson,  Alonzo Mourning and many more,"  Mutombo said.
"I've always said I'm more than willing to share my lessons that I learned in life."
Their relationship did not get off to the best of starts.
Yao initially played against Mutombo when Dikembe was with the Nets.
"My first meeting with him in the league was not that happy. He elbowed me in the neck," Yao said laughing.
Mutombo remembers that game.
"It was an accident," he said laughing."