Motiejunas' agent talking with Rockets, other teams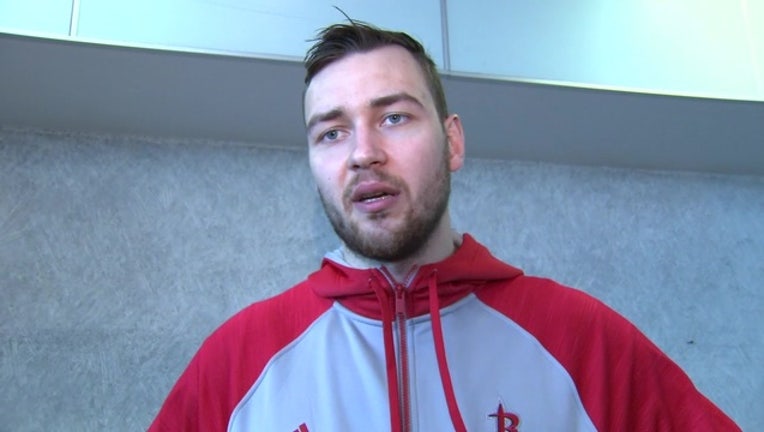 HOUSTON (FOX 26) - B.J. Armstrong, the agent for restricted free agent forward Donatas Motiejunas, said the lines of communication with the Rockets remain open while he also talks with other teams.

The Rockets qualifying offer of $4.4 million is no longer on the table because it has expired.

Since Motiejunas is a restricted free agent, he can accept an offer from another team.

However, the Rockets retain the right to match any offer he gets and keep him.

"We understand where they are at and what they'd like to do," Armstrong told FOX 26 Sports. "I think they understand what we would like to do. At this time neither side is willing to accept what each is discussing. We will continue to negotiate with the Rockets and other teams.

"We're going to continue to work this out and move forward."

Rockets general manager Daryl Morey has yet to comment on his talks with Armstrong.
Coach Mike D'Antoni said Sunday he would like Motiejunas back with the Rockets sooner rather than later.

"It's a tough situation," D'Antoni said. "They've got to take care of business on both sides and hopefully we can get him in here, sooner the better obviously for us, but he has to do what he does. He's not here obviously. We can play around that.

"When they can agree and get the business part over with, we'll integrate him in pretty quick."