Mike D'Antoni: 'Thrilled to have the opportunity'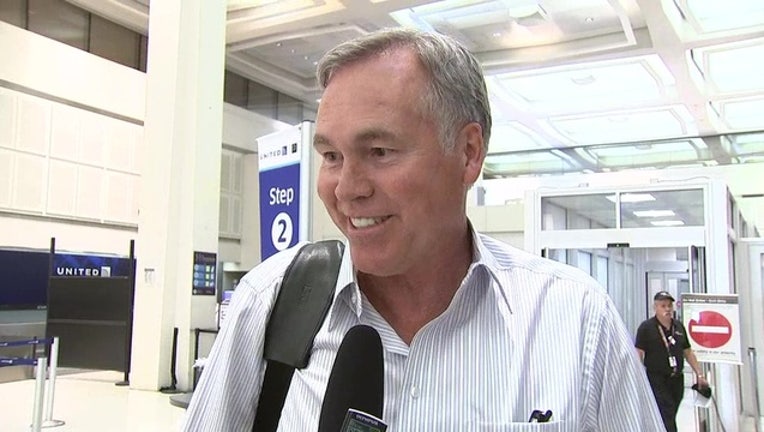 article
HOUSTON - Mike D'Antoni arrived at Bush Intercontinental Airport Tuesday for his news conference where he will be officially introduced on Wednesday as the Rockets new head coach.
"It's a great opportunity, great city, great organization," D'Antoni said in an interview with FOX 26 Sports.
"Thrilled to have the opportunity, and going to try to make the most of it."
D'Antoni said taking over as the Rockets coach means "a lot. To be able to work with guys on the team like James Harden and company, (general manager) Daryl (Morey) does an unbelievable job. His thinking is kind of aligned with the way I think.
"I've known Daryl awhile. His forward thinking, the league's going that way. I'm happy to hopefully assist in it and be a part of it, and try to get the job done."
D'Antoni is looking forward to working for owner Leslie Alexander.
"He's been voted, a few times, the best owner in the NBA," D'Antoni said. "He continues to be that.
"Just my little dealings I've had (with him), terrific, just a great human being."
D'Antoni is ready to coach the Rockets' best player, James Harden.
"He's one of the biggest threats, period," D'Antoni said. "Just a great player, really looking forward to it."
D'Antoni  has been to Houston many times coaching the opposition.
"I'm excited," D'Antoni said. "They have a great fan base, and it's always fun to come to Houston and play."
D'Antoni hopes to have a lot of fun coaching the Rockets.