Memorial Park golf course renovation includes new driving range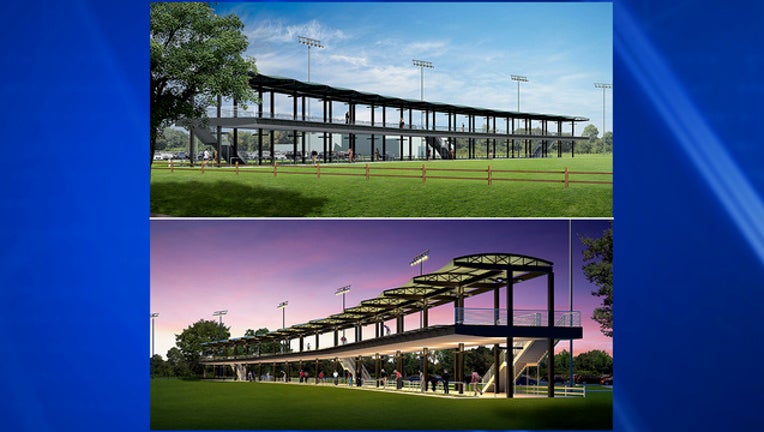 The Astros Golf Foundation has received approval from Memorial Park Standards Committee on plans for a newly-designed, expanded driving range at the City of Houston Memorial Park Golf Course.
The approved plans represent the next step in the Astros Golf Foundation's renovation goal to create one of the best municipal golf courses in the U.S. and one of the best courses on the PGA TOUR.
The driving range design includes a two-level hitting area that will host 84 hitting bays, an increase from the current 53. The design also expands the golf course parking lot, opening 60 additional parking spaces. 
"Our work at Memorial Park continues every day and the Standards Committee's approval for the new driving range is a significant step towards our overall goal for this project," said Astros Golf Foundation president Giles Kibbe. "We appreciate the partnership and efforts with the City of Houston Parks and Recreation Department, the Memorial Park Conservancy and the Memorial Park Standards Committee on a project that we believe will make Memorial Park Golf Course one of the most iconic municipal golf facilities in the country."
Driving range construction will begin in June with a projected grand opening on Nov. 1. The current hitting area will be moved to allow the driving range to continue to be open to the public during the construction period.
The 2019 Houston Open will be held at the Golf Club of Houston from Oct. 7 until Oct. 13 with a move to the Memorial Park Golf Course in 2020. The Memorial Park course is undergoing a $15 million renovation in order to host the Houston Open. The project is being funded by the Astros Golf Foundation.
Renowned golf course architect Tom Doak is overseeing the renovations and improvements to the Memorial Park Golf Course, which began in January. Doak has designed several of the top golf courses in the country and around the globe. His lead consultant is Brooks Koepka, whom is the reigning U.S. Open and PGA Champion, the 2017 U.S. Open Champion and tied for second at this year's Masters Tournament.
Tickets for the 2019 Houston Open are on sale. Ticket options include daily general admission tickets, week-long tickets, and premium ticket packages. Tickets can be purchased online at the new Houston Open website houstonopengolf.com.