Johnson matches UFC record with 10th flyweight title defense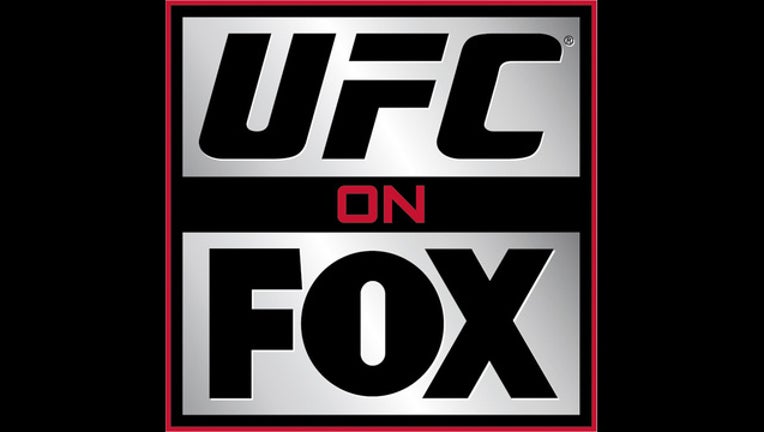 article
KANSAS CITY, Mo. (AP) -  
Demetrious Johnson joked earlier this week that the UFC owes him nine more title belts, one for each time "Mighty Mouse" has successfully defended his flyweight championship.
Well, now Dana White and Co. owe him 10.
Johnson picked apart Brazilian challenger Wilson Reis before taking him down, catching him in an armbar and forcing him to submit Saturday night. The quick-as-blink, third-round victory moved Johnson into a tie with longtime middleweight king Anderson Silva for most consecutive title defense.
"I went back and did a lot of things different in this camp and this is the best I've felt," Johnson said. "I think the crowd recognizes: I'm the best champ to ever step in this Octagon."
Johnson (26-2-1) toyed with the third-ranked Reis (22-7) much of the first two rounds, peppering him with jabs and kicks before deftly slipping away from trouble. But after taking Reis down in the third, he quickly clamped down on an armbar and forced Reis to tap out at the 4:49 mark.
It was a stunning ending to the UFC's debut in Kansas City given Reis's jiu-jitsu pedigree.
"He looked incredible on his feet," said White, the UFC's president. "Then he goes to the ground and is absolutely dominating, and then he goes for the most dangerous move you could pull off.
"The guy is an absolute freak of nature."
Johnson extended his winning streak to 12 straight to tie Georges St-Pierre for the third-longest run in UFC history. Silva won 16 in a row at his peak, while suspended two-time light heavyweight champ Jon Jones will be riding a 13-fight streak whenever he makes his return.
Once the celebrations ended, Johnson toted his latest belt toward the locker room - where he might just hide it in a suitcase. Johnson lamented during a final workout Thursday he only has one belt at home, playfully miffed the UFC keeps taking the rest away after each successful defense.
In other words, Johnson is owed a whole lot of hardware.
"He's already the pound-for-pound best fighter in the world, and he gets better every time," White said. "It's hard not to call this guy the greatest of all time right now."
In the co-main event, Rose Namajunas delivered a crushing kick to Michelle Waterson before leaping onto her back and cinching a tight rear-naked choke that forced a second-round tap-out.
The strawweight contenders, both ranked in the top 10, shared a hug as they got to their feet.
"I was surprised at the power that Michelle had. She's tough, man," said Namajunas (7-3), who bounced back from a loss to Karolina Kowalkiewicz at UFC 201 with arguably the best performance of her career. "I feel like I can go all the way to the belt and hold it for a while."
On the FOX-televised undercard, Robert Whittaker sent a jolt through the middleweight division by stopping third-ranked Ronaldo Souza with a barrage of punches in the second round.
Whittaker (19-4) was a big underdog against "Jacare," but he looked far more explosive after a tactical first round. Whittaker stunned Souza with a right hand 30 seconds into the second, hit a right high kick moments later, then unloaded with about 90 seconds left to force the stoppage.
It was Whittaker's sixth straight win since moving to 185 pounds.
"A lot of people let the hype get in their heads given he's a legend of jiu-jitsu and MMA," he said. "At the end of the day, it's not a grappling match. It's not a jiu-jitsu match."
Several smaller MMA promotions have had success in Kansas City over the years, but the sport's most dominant organization waited until Saturday night before making its debut at the Sprint Center.
More than 12,000 turned out, most of them when gates opened more than 6 hours before the main event, to produce a $1.1 million gate - the highest-grossing sports event in the arena's 10-year history.
"When we break records, that always excites me," White said. "I've wanted to come to Missouri for a long time but it just didn't work out in the past. I knew once we came here it would be big."