James Harden leads Rockets over Clippers 101-96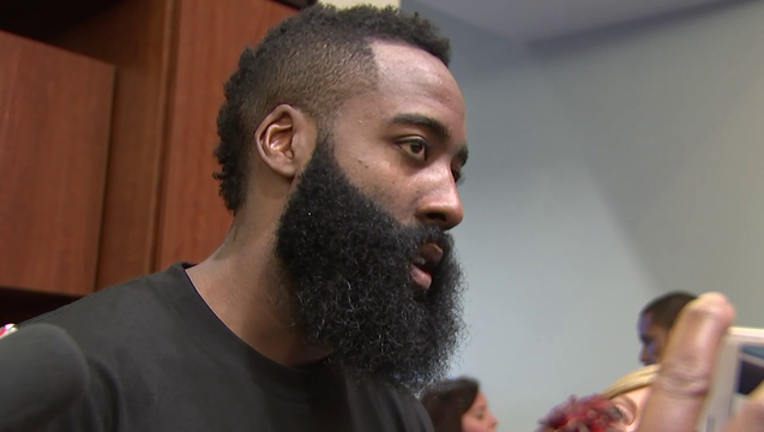 article
HOUSTON (AP) - James Harden scored 24 points, Eric Gordon added 23 and the Houston Rockets outlasted the Los Angeles Clippers for a 101-96 victory on Thursday night.
The Clippers scored six straight points, with four from Austin Rivers, to cut the lead to a basket with less than a minute left. But on the next possession, Harden stepped back and knocked down a long 2-pointer with Rivers in his face to make it 100-96.
Rivers missed a 3-pointer after that before Harden made one of two free throws with 6.2 seconds left to secure the victory.
It's Houston's third straight win and snaps a three-game winning streak for the Clippers.
Tobias Harris led the Clippers with 29 points and Rivers had 20.
The Clippers scored six points in a row, with the last four from Jawun Evans, to tie it at 80-all early in the fourth quarter. Houston got 3-pointers from Eric Gordon and Luc Mbah a Moute in an 8-2 run after that to make it 88-82 with 8 1/2 minutes left.
Houston led by four later in the fourth before Harden made a 3-pointer to make it 93-86 midway through the quarter. Houston maintained a lead of seven or eight points for the next few minutes before the late run by Los Angeles.
Los Angeles led by four at halftime and scored the first seven points of the third quarter to make it 58-47. Houston scored five quick points after that, but the Clippers used an 8-2 run to extend the lead to 66-54 with seven minutes left in the period.
Their big lead was short-lived though, as Houston scored the next 12 points, powered by 3-pointers on consecutive possessions by Gordon, to go on top 68-66. Gordon also had a nice play near the end of the run when he grabbed a rebound and chucked a long pass down the court to Clint Capela, who finished with a basket in the lane.
Rivers ended a more than three-minute scoring drought by the Clippers not long after that to tie it back up.
The game remained tied a couple of minutes later before the Rockets closed out the quarter with a 6-2 run to take a 78-74 lead into the fourth quarter.
TIP-INS
Rockets: Ryan Anderson missed his ninth straight game with a sore left hip. ... Chris Paul got a technical foul early in the third quarter for complaining about not getting a foul call. ... Capela finished with 19 points, 12 rebounds and six blocks.
Clippers: It was the 30th time Harris has scored 20 or more points this season. ... DeAndre Jordan had eight points and 18 rebounds. ... The Clippers made just four of 18 3-pointers.
UP NEXT
Rockets: Visit New Orleans on Saturday night.
Clippers: Visit Oklahoma City on Friday night.