Houston Texans release Brian Cushing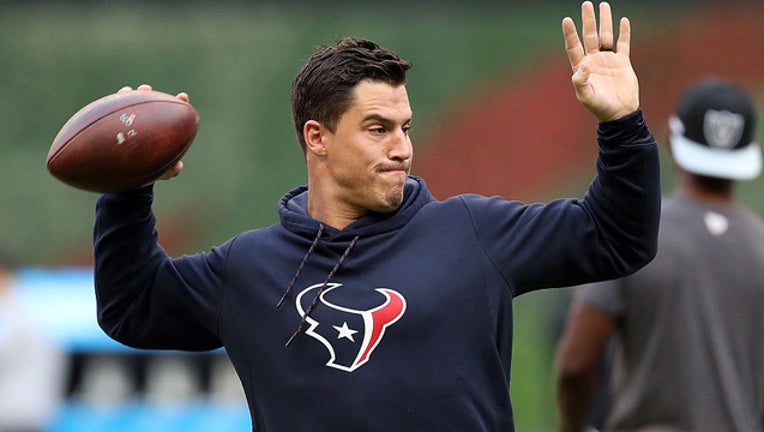 HOUSTON (FOX 26_ - The Houston Texans have released inside linebacker Brian Cushing, the team announced on Tuesday. He is the all-time leading tackler for the Texans with 664 total tackles since the team drafted him in the first round (15th overall) of the 2009 NFL Draft.
"Brian Cushing has meant a great deal to the McNair family and few players have meant more to the Texans franchise over the course of the last nine seasons," said Texans vice chairman and chief operating officer Cal McNair. "His work ethic, toughness and leadership, not only as a member of the team, but in the Houston community, is to be commended, especially his dedication to the military and their families. Brian will always be part of the Texans family."

Cushing was voted the 2009 Associated Press Defensive Rookie of the Year and made the AP All-Pro Second Team twice in his career (2009, 2011). He also made the 2010 Pro Bowl and was named the Texans Ed Block Courage Award Winner in 2013. Cushing logged three 100-tackle seasons (2009, 2011 and 2015), which is tied for the second-most in franchise history, and started the sixth-most games in team history with 104. Along with being the team's all-time leading tackler, Cushing ranks fifth in team history with 42 tackles for loss and compiled 13.5 career sacks, eight interceptions, 30 passes defensed, 57 quarterback hits, nine forced fumbles, one safety and 17 career double-digit tackle games.
Cushing issued the following statement on his Instagram account:
For some reason you always think this day will never come. You wish you could play forever and never have to worry about not wearing that jersey again. Anyone who says that "it's just a game," is full of shit. This is my lifestyle, my profession, my heart and soul. There wasn't a day in 9 years I didn't thank God for allowing me to compete as a Texan. You can say a lot of things about me, but I left it all out there every single Sunday. I would do anything to try and be out there for the fans and my teammates. It's the ultimate team game where you have to love and trust all 11 guys on the field that their intention is to win and not let each other down. Thank you Houston for embracing me like a son from day 1. From getting married here to having both our boys born here. We couldn't have asked for a better place to experience both of those life changing moments. It was the toughest yet best 9 years of my life. Thank you to the Mcnair family for drafting me here and changing my life forever. I could not have asked for better ownership, a family that truly cares about their players. Thank you to Rick Smith and Coach Kubiak for originally bringing me here and helping me grow up both on and off the field. Thank you Coach O'Brien and Brian Gaine for allowing me to continue to live out my dream. I apologize I wasn't able to bring a super bowl to Houston, but I can tell you they are not far off. Once again thank you for an incredible 9 years and memories that will last a lifetime.