Houston Rockets re-sign Clint Capela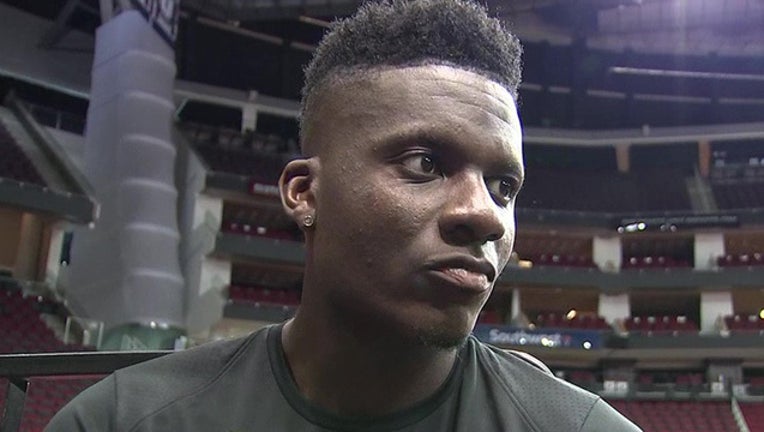 article
HOUSTON (FOX 26) - Houston Rockets General Manager Daryl Morey announced on Friday that the team has re-signed restricted free agent center Clint Capela.
Rockets owner Tilman Fertitta confirmed for FOX 26 Sports that Capela gets a five-year contract worth $90 million.
"It feels great to lock up CP3 (Chris Paul) and then Clint this year," said Fertitta. "This is what we wanted to accomplish in the offseason and we feel excited about it.
"To have CP3 locked up for four years, Clint Capela for five years and James Harden for four or five years, I think we're in pretty good shape the next few years to keep the Rockets as a threat to win the Finals every year."
Runner-up for the NBA's Most Improved Player Award this past season, Capela was the first player in league history to average at least 13 points, 10 rebounds and 1.8 blocks in fewer than 28 minutes.
"It means a lot," Capela said of his new contract, in a text message to FOX 26 Sports. "I'm happy that I was able to get a deal done with the Rockets. This is always where I wanted to be. Houston has been home these last four years and I'm excited for the future.
"To Rockets fans, we have unfinished business. We want to win a championship and that's what this team is built for."
During the 2017-18 season Capela led the NBA in field goal percentage (.652), was second in blocks and eighth in rebounding.
"We both wanted to get it done," Fertitta said. "It just takes time. It could've dragged out another month. We didn't want to do that. Clint didn't want to do that.
"I'm just thrilled that Clint's going to be a part of this basketball team for the next five years. I think he's a young guy who's only going to get better every year. We look forward to Clint being a part of the Rockets for a long time."